Zones Voluntary Environmental Key Performance Indicators and Results
Zones participates in and meets the criteria of reporting programs such as the annual CAPS Research benchmarking process for the utility industry and the EICC's (Electronic Industry Citizenship Coalition) sustainability survey. Zones supports the initiatives of the Electric Utility Industry Sustainable Supply Chain Alliance (EUISSCA) also known as "the Alliance."
Zones' Corporate Policy on Environmental Affairs calls for the company to publicly disclose information on its environmental programs and performance.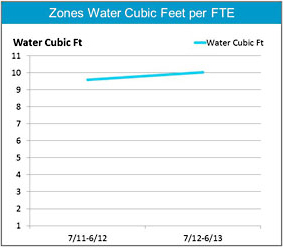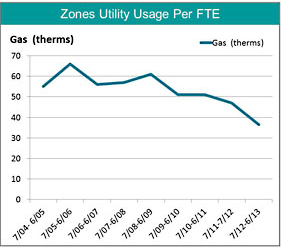 Charts reflect data collected between July of previous year through June of the current year.
Zones holds a goal of an annual >1% shift from waste materials to recyclable materials through awareness programs and recycling initiatives. Exact metrics are not reported due to collection of recycled materials by a service that serves multiple customers in aggregate.