Absolute Mobile Threat Management for Education
Keep your students and devices safe and sound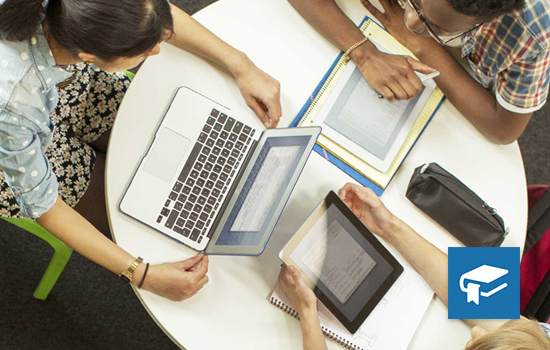 Absolute Mobile Theft Management (MTM) combines effective security technology and on-site student safety programs so you can track, locate, and recover your endpoints while ensuring the safety of your students.
Zones is your trusted provider of Absolute Software and endpoint security solutions. To place an order or for more information, contact your Zones account executive directly or call 800.408.9663.
Absolute MTM supports Chromebook and iPad. Combine this with Absolute DDS for Windows, Apple, and Android to protect all of your devices in a single cloud-based console.
Safe Schools Program for Students
The Absolute Safe Schools program is designed and delivered by the Absolute Investigations team. Students learn about best practices so they can be responsible users with an emphasis on safety.
The program includes:
A planning meeting with school personnel and IT
Analysis of device storage and security protocols
Comprehensive safety training for students and staff
On-site awareness campaign including signage, safety tip reminders, and device stickers
On-going interaction with school police and crime prevention officers
Device tagging and database for recovery services
A lost and found return program
Track, Locate and Recover Devices
If a device is stolen, the Absolute Investigations team will work closely with local law enforcement to aid in the recovery of the device. Absolute has successfully recovered over 35,000 devices from over 100 countries. If a recovery is not possible, a Service Guarantee is available so you can replace the stolen device (some conditions apply).
The investigation will include:
Rapid Response Service once a theft is reported
Investigative services
Court-ready investigative reports
Service Guarantee
Discover if Absolute has the flexibility and simplicity you need to effectively manage your licenses and ensure continued compliance. Contact your Zones account executive directly or call 800.408.9663.