Autodesk Media & Entertainment Collection
The complete 3D animation toolset for visual effects artists and game developers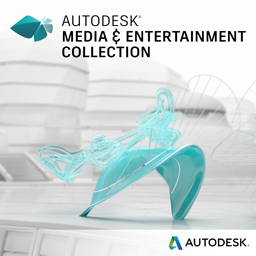 This Autodesk collection provides digital content creation tools for efficient 3D animation, compelling effects, believable 3D characters, and stunning environments for film, TV and game workflows.
Zones is your trusted provider of Autodesk design solutions. To place an order or ask for more information, contact your Zones account executive directly or call 800.408.9663.
Save up to 30% on new 3 Year Autodesk Subscriptions!
Offer good 2/07/17 - 4/20/17.
Have the right digital content creation tool every time
Whether you staff up with animators, modelers, or visual effects artists, you'll have the tools they need to create compelling effects, believable 3D characters, and massive digital worlds.
What the pros use
Access the industry-standard 3D animation tools used by AAA game makers and top Hollywood studios. With Maya and 3ds Max, you have access to proven and established tools, and frequent updates keep you on the cutting edge.
Take on sophisticated projects
Build a powerful 3D animation pipeline for complex simulations, dynamics, effects, and rendering to tackle the most demanding jobs and take your studio to the next level. Never say no to a big project.
The Media & Entertainment Collection includes:
Other products included:
Cloud Services included:
Character Generator
ReCap 360 Pro
Rendering in A360
Storage (25GB)