Bluebeam Revu
Take paperless workflows to a whole new level
Revu combines powerful PDF editing, markup, and collaboration technology with reliable file creation. Push the limits of project communication with one of Revu's three editions. Simply put, these latest versions of Revu will change your work life as you know it.
Bluebeam Revu plays a critical role in taking traditionally paper-based workflows digital. Revu is available in three editions for Windows: Standard, CAD, and eXtreme.
Zones is your trusted provider of Bluebeam other design solutions. to order today, or for more information, contact your Zones account executive directly or call 800.408.9663.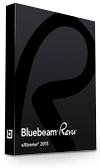 Revu eXtreme
Revu eXtreme is the complete PDF solution designed for power users who want to do more. In fact, once you start using extreme, you'll find that it's more efficient, more powerful, and more reliable than any other product of its kind.
Includes all of the same PDF-based creation, markup, and collaboration features found in Revu CAD, plus these advanced capabilities:
Optical Character Recognition technology (OCR+)
PDF form creation
Built-in redaction capabilities
Full scripting capabilities
Batch link technology
Structures hierarchical bookmarks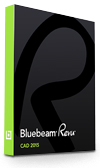 Revu CAD
Revu CAD's PDF creation, markup, editing, and collaboration technology improves communication and productivity on projects by enabling digital processes from end to end.
Revue CAD offers all the features in Revue Standard along with additional capabilities:
Professional 2D and 3D PDF creation, markup, and editing
PDF creation and batching directly from AutoCAD, Revit, and SolidWorks
3D PDF creation directly from Revit, Navisworks Manage, Navisworks Simulate, and SketchUp Pro
Revu Standard
With best-in-class PDF creation, markup, editing and collaboration technology, Revu Standard has all of the tools to make paperless workflows a reality.
One-click PDF creation
2D and 3D PDF markup
PDF editing and assembly
Real-time document-based collaboration
Integration with SharePoint and ProjectWise