Intel® Xeon® Scalable Processors
The Future-Forward Platform Built for Secure, Agile Digital Services
Capitalize on new opportunities with the right infrastructure: Intel® Xeon® Scalable platforms are an evolutionary leap forward in agility and scalability, setting a new benchmark across compute, storage, memory, network and security.
Enabling greater efficiencies and lower TCO
Intel® Xeon® Scalable platform is designed for data center modernization that drives operational efficiencies that lead to improved total cost of ownership (TCO) and higher productivity for users. Systems built on the Intel® Xeon® Scalable platform are designed to deliver agile services and reduce TCO up to 65%1 due to lower software and OS licensing fees, and acquisition, maintenance and infrastructure costs.
Security without compromise
As more enterprises move applications to hybrid and public clouds, the need for data center security only increases. The Intel® Xeon® Scalable platform delivers the next generation of features to secure the platform, increase trust, and protect data without compromising performance.
Let's talk about how Intel Xeon processors can help you improve data center performance to handle any workload. Contact your Zones account executive or call 800.408.9663 today.
Why Intel® Xeon® Scalable processors for advanced analytics?
You'll reduce time-to-insight with fast, powerful processing for all types of analytics workload
You'll boost security and reliability with fast encryption and a wide range of enhanced reliability, availability and serviceability capabilities
You'll create a future-ready analytics platform that offers flexibility, scalability and ROI to support future development and investment
Redefining performance for the Internet of Things
The best way to meet the massive demands of the Internet of Things (IoT) is with the most advanced processing platform in Intel history. Intel® Xeon® Scalable processors accelerate the performance of IoT machines, virtualized networks, and cloud analytics, so enterprises can quickly turn IoT data into actionable insights.
Featured Products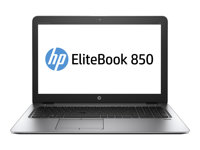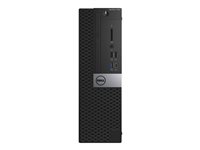 Dell OptiPlex 7050 - Core i5 7500
With full-power features in an incredibly condensed design, the OptiPlex 7050 lets you maximize your work environment.
Item# 004674675