Jive Chime
Real-time messaging for your team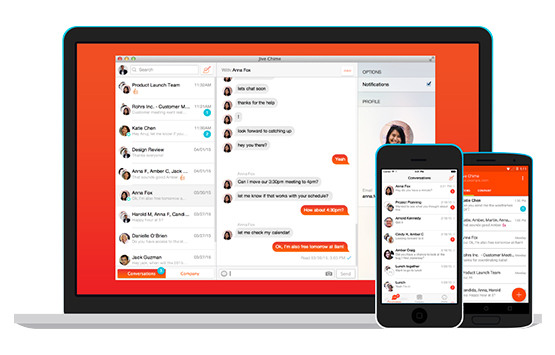 Jive Chime is a messaging app that lets you quickly and securely connect with teammates on the go, to get the answers you need, when you need them.
Zones is your trusted provider of business productivity solutions. To place an order or for more information about Jive software, contact your Zones account executive or call 800.408.9663.
Features
Keep things secure
Keep all your company contacts and conversations separate from your personal ones, securely in one place, across all your devices
Mobilize the conversation
Reach your entire team in one quick and easy app. Stop wasting time tracking people down, waiting around for responses, or being tied to your desk.
Unify your efforts
Get seamless access to all of your contacts and conversations. No piecing together fragmented conversations or juggling multiple streams across apps and devices.