Service
IT Asset Disposition Services
Secure. Compliant. Sustainable.
Retire Your IT Assets With Assured Value Recovery
Our systematic approach ensures data privacy and environmentally responsible disposition of your IT assets while also maximizing their value.
As enterprises cycle their IT devices, retired assets start accumulating rapidly. These devices usually contain confidential enterprise data and are made up of plastics, heavy metals, chemicals, and other materials that are harmful to the environment.
Without a systematic approach to disposing of these devices, your organization can attract cyber risks, regulatory attention, and negative publicity – all of which can significantly damage your reputation and your bottom line.
Fortunately, Zones can help you adopt such an approach. That's the idea behind Zones IT Asset Disposition (ITAD) Services.
Value recovery through remarketing and refurbishing services
Secure data destruction from devices
Responsible disposal with certified recyclers
Best-in-breed asset inventory technologies
Ensure certified asset disposal and secure data destruction for unwanted and obsolete devices with Zones IT Asset Disposition services. Maximize your IT assets' lifecycle, recover value from retired and aged assets, and reduce the risk of unmanaged devices.
Advance your sustainability strategy and improve data security with onsite and offsite IT Asset Disposition services from Zones.







"Advance your sustainability strategy and improve data security with onsite and offsite ITAD services from Zones."
Our onsite and offsite ITAD services maximize your IT asset lifecycle.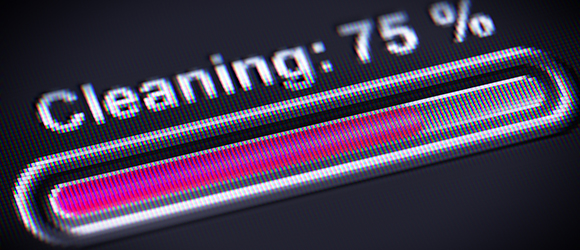 Data Destruction
Securely wipe data from your retired IT devices.
Secure data destruction adhering to the DOD 5220.22m standard.
Physical destruction of non-functional hard drives.
Certificates of data destruction issued once the data is wiped.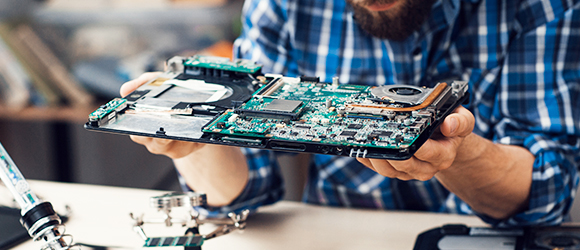 Equipment Disposal
Dispose your retired assets in a safe, sustainable, responsible, and compliant manner.
Partnerships with R2 and e-Stewards certified recyclers to dispose of digital waste.
Complete and accurate asset inventory log of received and disposed equipment.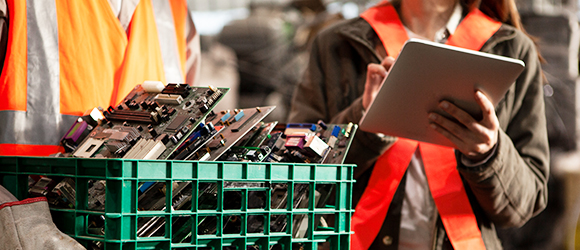 Remarketing
Recover value from retired equipment under a revenue sharing agreement.
Established partnerships with known resale partners.
We actively work the ecosystem to achieve the highest resale value.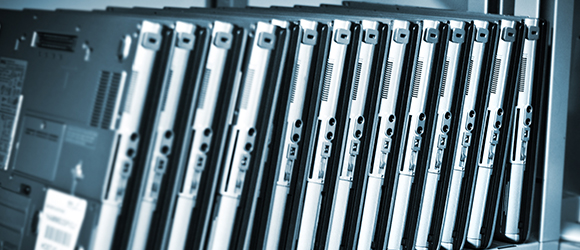 Onsite Services
Asset inventory, auditing, tagging, uninstalling, destruction, and packaging of assets from your sites.
Serialize equipment to be retired and tagged for safe and managed disposal.
Uninstall assets, physically destroy them, wipe data, and package IT assets for disposal.
Ensure a responsible and profitable end to your IT assets with ITAD.
Recover value from aged and retired assets and reinvest them to advance your IT roadmap.
Advance your sustainability strategy with evidence-based claims of responsible disposal of digital waste.
Maintain compliance with policies regulating disposal of digital waste.
Ensure security by eliminating data leakage from retired and aged devices.
Maintain complete accountability of disposed assets for risk management.







5 Reasons to Outsource ITAD Services to Zones





Ready to retire your IT assets responsibly while maximizing their value?