Evolving
YOUR MODERN
DIGITAL WORKPLACE
Frequently asked questions
How does the Zones CustomerConnect virtual conference work?
Answer:
Zones CustomerConnect is a 1-day virtual conference filled with keynotes, breakout sessions, and more. Simply register for the event and you will gain access to the web link where our 1-day conference will be hosted. Access to the conference web link will be available on June 16.
How do I register for Zones CustomerConnect?
Answer:
Simply click on the Register Now button on the top of the CustomerConnect Event website, fill in your information and hit submit. You will receive a registration confirmation email within 24 hours of submitting your registration.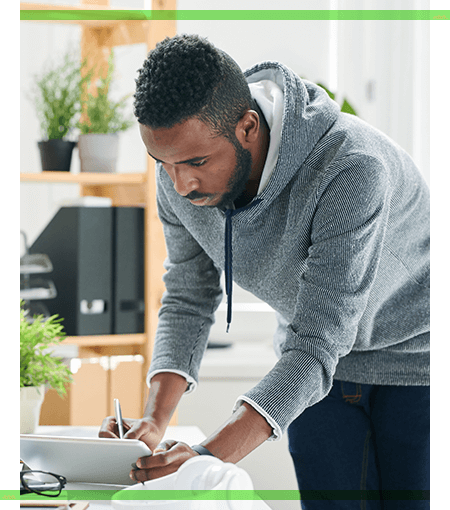 Does it cost me anything to attend?
Answer:
Zones CustomerConnect is completely free. Simply register for the event and you will receive the link where the content will be live, starting June 16.
What time does the event begin?
Answer:
Zones Virtual CustomerConnect will run from 7:00 a.m. to 3:00 p.m. Pacific Daylight Time.
How do I log in the day of the conference?
Answer:
One week prior to the event, the Zones Events team will email you all of the details and instructions you will need in order to successfully login to the virtual conference on June 16th.
How do I interact during the breakout sessions?
Answer:
The virtual conference platform hosts a live chat room during sessions where attendees will be able to ask questions, make comments, answer live polls, and chat with subject matter experts.
Will I be able to watch the presentations at a later time?
Answer:
Yes, all keynotes and breakout sessions will be recorded. The recording will be available within minutes after the presentation ends, allowing you to re-watch content on demand. The presentations will be available on-demand for up to one month after the conference concludes through the conference website.
Do I need any special equipment to attend the virtual conference?
Answer:
The virtual Zones CustomerConnect conference is entirely web based. The only thing needed is access to a computer and an internet connection. You will also need to make sure your browser is up to date. Chrome is the recommended internet browser for this virtual platform.
How can I contact the registration team?
Answer:
If you have any registration questions that have not been answered in the FAQs above, please email us at Zones.Events@Zones.com.