Detect, block, and respond to evasive threats other solutions miss
Sophos Sandstorm is an advanced persistent threat (APT) and zero-day malware defense solution that complements Sophos security products. It quickly and accurately detects, blocks, and responds to evasive threats that other solutions miss, by using powerful, cloud-based, next-generation sandbox technology.
Zones is your trusted provider of Sophos security solutions. To place an order or for more information, contact your Zones account manager or call 800.408.9663.
Most next-generation sandboxing solutions designed to identify unknown malware are too complex and expensive for most businesses like yours to even consider. Sophos developed Sophos Sandstorm to give you an advanced malware defense solution that's effective and affordable.
Seamless integration with your Sophos security solution
Up and running in minutes
Protects against advanced persistent threats (APTs), unknown malware, and targeted attacks
Threat intelligence you can act on
Comprehensive platform coverage
Granular, incident-centric reports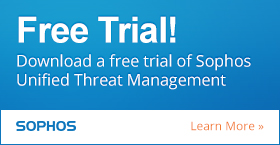 Hardware Options
UTM Elevated 9.4 adds support for a number of new hardware options that extends Sophos' top-performing hardware line up.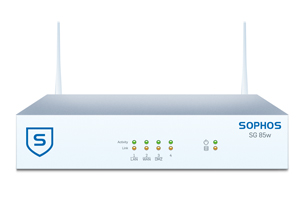 SG 85(w)
The SG 85 is available in both an integrated wireless (w) model and without wireless. It is ideal for extremely price-sensitive deployments like retail or SOHO.
4x10G SFP+ Flexi-Port Module for the 1U SG Series models brings a whole new level of flexible connectivity and performance with four-port support for a variety of optical or electrical transceivers.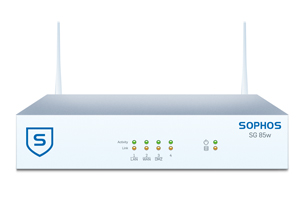 RED 15w
RED 15w adds integrated wireless to the new RED 15 with a single radio supporting 802.11n 2x2:2 MIMO.
AP 15c packages the popular, new and affordable entry-level access point into a ceiling smoke-detector type chassis. It offers the same great performance and value as the AP 15 desktop model with a single radio with 300Mbps of 802.11n throughput – but now with a choice of band (either 2.4GHz or 5GHz).
Enhanced Firmware
UTM Elevated 9.4 also delivers some of your top-requested features.
WAF Persistent Session Cookies improve the user experience when interacting with business applications protected by the Sophos UTM, reducing repeated sign-in prompts.
STAS (Sophos Transparent Authentication Suite) provides reliable transparent SSO authentication for network users, without requiring a client on the endpoint. STAS employs an agent on the Microsoft Active Directory Server that monitors and stores authentication activity and exchanges authentication information with the UTM, making user-based policy rules and enforcement easy.
IPv6 SSL VPN Support adds much requested support for IPv6 VPN connectivity with the UTM.