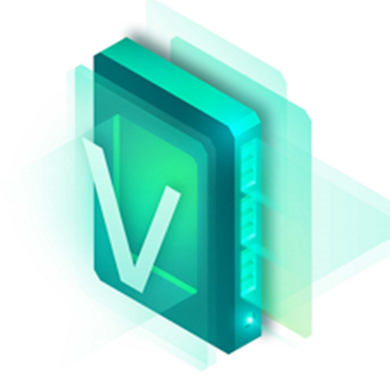 Veeam ONE is a powerful monitoring, reporting and capacity planning tool for the Veeam backup infrastructure and VMware vSphere and Microsoft Hyper-V virtual environments. It helps enable Availability for the Always-On Enterprise by providing complete visibility of the IT environment to detect issues before they have operational impact.
Zones is your trusted provider of Veeam solutions. To place an order or get more information, contact your Zones account manager directly or call 800.408.9663.
24x7 Performance monitoring and alerting
Veeam ONE provides real-time, agentless and unattended 24x7 performance monitoring of your backup and virtual infrastructures, designed to notify you of issues before applications and users are negatively impacted. Monitoring functionality includes:
Real-time dashboards with drill-down views in one click
More than 200 preset alarms based on best practices
Extensive knowledge base connected to each alarm
Detailed information to help you isolate root cause and quickly resolve issues
Specific alarm dashboards designed to reduce discovery and troubleshooting times
Dashboards for backup infrastructure performance and trends
Dashboards for top consumers by any resource
Performance and configuration assessment
Veeam ONE helps you with performance and configuration assessment, so you can identify:
Largest resource consumers and which hosts are the least loaded
Real-time and cumulative I/O load and latency on datastores
If datastore latency and IOPs can allow for increased backup load
Resource consumption data for hosts, clusters, resource pools and datastores
VMs that cannot be protected because of unsupported configurations (e.g. VMs with pRDM or independent disks in VMware)
Chargeback and billing for virtual and backup infrastructures
Calculate the cost of compute and storage resources within their organizations or service offerings, and charge individual departments or customers based on their resource usage. Reports include:
VM configuration chargeback: Identify the most expensive VMs in your infrastructure and charge departments/clients based on their VM configuration.
VM performance chargeback: Charge departments/clients based on their actual resource usage (i.e. compute and storage) and identify the most expensive resources and VMs within an infrastructure.
Host configuration chargeback: Set the known price of a host and storage to calculate the price for VM configuration and then charge departments/clients based on the price of each VM on the host, including breakdowns of CPU, memory and consumed storage.
Host resource usage chargeback: Set prices for the host and storage (optionally) and then calculate the price of each VM based on the actual CPU, memory and storage usage of the host.
Backup infrastructure reporting
Provides a dedicated set of assessment reports to ensure the configuration of all of your VMs.
Backup infrastructure assessment
Veeam Backup & Replication data collection mode only: Enhances scalability by allowing users to dramatically reduce loads on the virtual infrastructure by not collecting virtual infrastructure performance metrics.
Performance and bandwidth savings from Veeam's built-in WAN acceleration
Audit operator restore activity
Status of backup and replication jobs
Unprotected VMs that are not covered by any backup jobs
Change tracking for backup job configuration and 20 other reports!