Global Supply Chain as a Service (GSCaaS)
Anywhere you need it, Zones can take care of your IT supply chain from end to end – reducing costs, freeing up capital and executing against difficult requirements.
Zones GSCaaS is Simplifying the IT Supply Chain for Organizations in the U.S. and Around the World.
When we say "End To End" we mean it
Zones has invested heavily in developing a world-class supply chain infrastructure and a global team of experts – so you don't have to.
Let our expertise be to your advantage. We're talking about decades of experience in logistics, product fulfillment, delivery, operational expertise, licensing, and solutions working together to help you achieve your goals.
Zones GSCaaS is a complete, transparent, and repeatable
shipping and support solution.
Client Interface
Monitor order status and more with complete transparency. Quickly access performance metrics, reporting, and information about potential cost reductions. Includes 24/7 support.

Zones support doesn't start and end with the point of sale. We're at your service every step of the way – from pre-sales assessments and project management to a 24/7 Help Desk after the sale.

We'll help you control every aspect of your order wherever it is in the supply chain. Our services include allocation management, RMA handling, returns, and more, so you'll have the flexibility you need to help keep your organization running smoothly.

Let Zones take care of your inventory so you can focus on the big picture and rolling out profitable corporate initiatives. We can support you with inventory planning, forecasting, and replenishment processes.

Zones will develop and execute a detailed end-to-end plan for delivery and schedule management, resource scheduling, and freight management. We handle large or small projects with SOW- or SKU-based services.

We provide kitting, labeling, localization, quarantine, and more in our Technology Solution Centers – ISO 9001-2015 certified for process management and ISO-14001-2015 certified for environmental management.

Whatever way you need it shipped, we've got you covered. We offer consolidated invoicing, small parcel shipping, LTL and FTL options, and white-glove delivery to ensure your freight gets where it needs to go.

Are you shipping across borders? Zones deals in over 100 countries worldwide. Our customer broker coordination and tracking and monitoring services will ensure your shipment gets to its destination, wherever that may be.

Zones can help you identify funding sources to make sure your supply chain runs smoothly, keeps pace with innovation, supports strategic goals, and more. We also offer financial aid, including fair market value lease (up to 36 months) and $1 out lease (up to 60 months).

Get the most value for your solution with pricing and sales reports, individual order review, and price management assistance.
Why outsourcing is good business
Companies expand within their own borders and internationally for a variety of reasons: to grow their brand and increase revenue; to diversify assets; to beat the competition. It's an exciting venture. Expensive too. And one that presents a host of supply chain challenges.
Limited transparency
Limited ability to accurately forecast
Delays in IT asset management refresh, device provisioning, and store and branch rollouts
Knowledge gap in tech standards globally, including tax regulations, currency transactions, freight & shipping, warranty service, post-sales support, and more
Those are just a few reasons why enterprises like yours outsource their IT supply chain to Zones. But that's just the start of it.
Zones GSCaaS is both economically and operationally beneficial for your organization. Our global presence and end-to-end supply chain expertise enable us to fill the gaps in your own capabilities – and reduce your costs. And that leaves you with more capital to promote your organization in new markets and invest in other growth initiatives.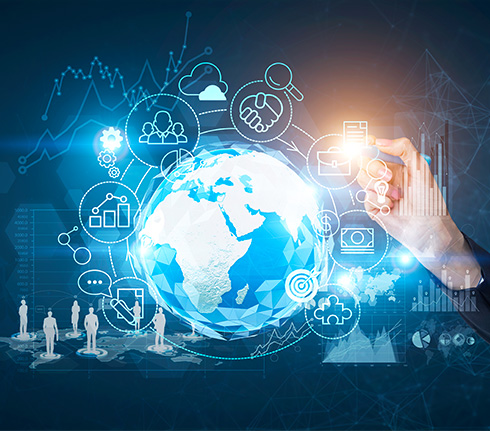 Go where you want to grow
With Zones GSaaS, there's no need to let a limited supply chain limit your growth. We've developed the extensive supply chain reach and capabilities to ensure your organization can go where you want to grow.
And with multiple fulfillment centers around the world, Zones can do the work for you that other solution providers outsource.
Fulfillment capabilities in over 100 countries
Conduct transactions in over 20 currencies
Provide support in more than 12 languages
Knowledgeable in technology standards, tax regulations, currency transactions, freight & shipping, warranty service, post-sales support, and more
Only the best in tech will do
Over our 35+ years, Zones has developed strategic partnerships with thousands of brands, including the best of the best technology companies in the world. It's all to ensure we're able to deliver what you need when you need it.
Here are just a few of our technology partners.
Save on supply chain costs and go where you want to grow. Outsource every aspect of your IT supply chain with Zones GSCaaS.