Global Supply Chain as a Service
We can ship IT – anywhere
Learn how you can reduce costs and free up capital by outsourcing your supply chain using Zones' Global Supply Chain as a Service (GSCaaS).
Let Zones take care of your supply chain from end to end.
When you partner with Zones, you'll get the devices you need, when you need them, without any fuss. Our Global Supply Chain as a Service (GSCaaS) is a complete, repeatable shipping and support solution where we assist you every step of the way.
Zones GSCaaS enables clients to outsource every aspect of their IT supply chain, reducing costs, freeing capital and executing against difficult requirements.
What do you get with GSCaaS? Services include:
Fill out this form to learn more about Global Supply Chain as a Service.
Zones leads the way with our global team of experts with decades of logistical experience, product fulfillment, delivery, operational expertise, licensing, and solutions. With multiple fulfillment centers around the world, Zones does the work – Others outsource.
Fulfillment capabilities in over 100 countries
Transacting in over 20 currencies
Supporting more than 12 languages
Understanding technology standards, tax regulations, currency transactions, freight & shipping, warranty service, post-sales support, and more.
Let Zones be your First Choice for IT.™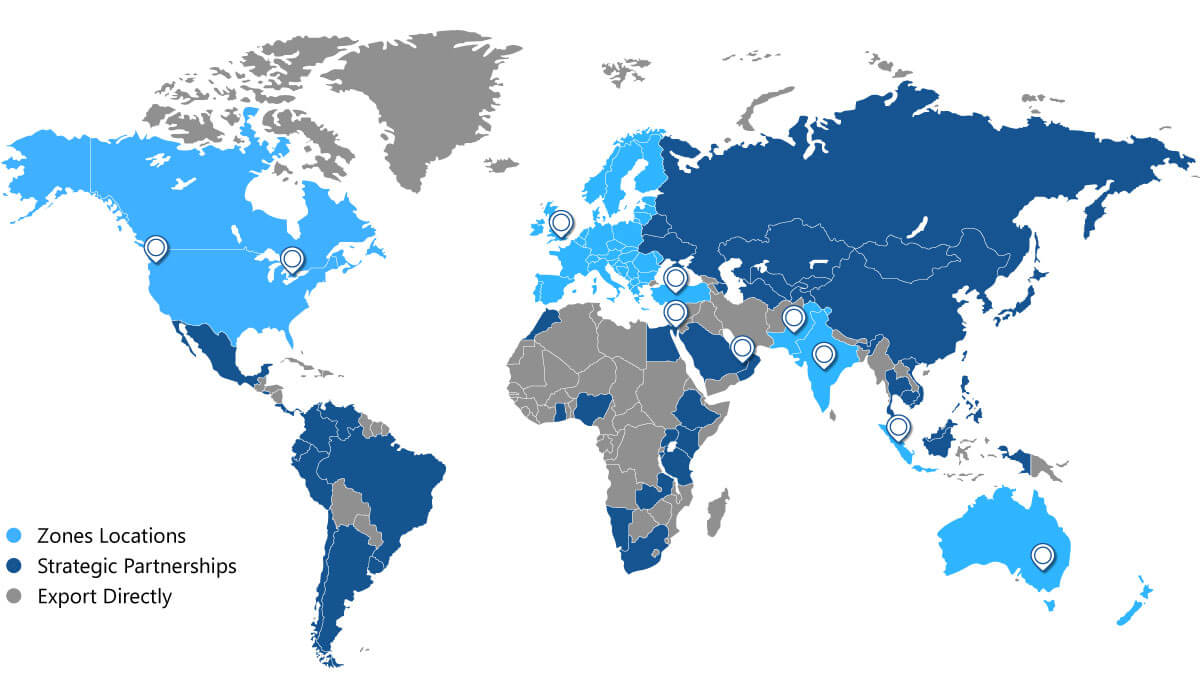 Our competitors' coverage.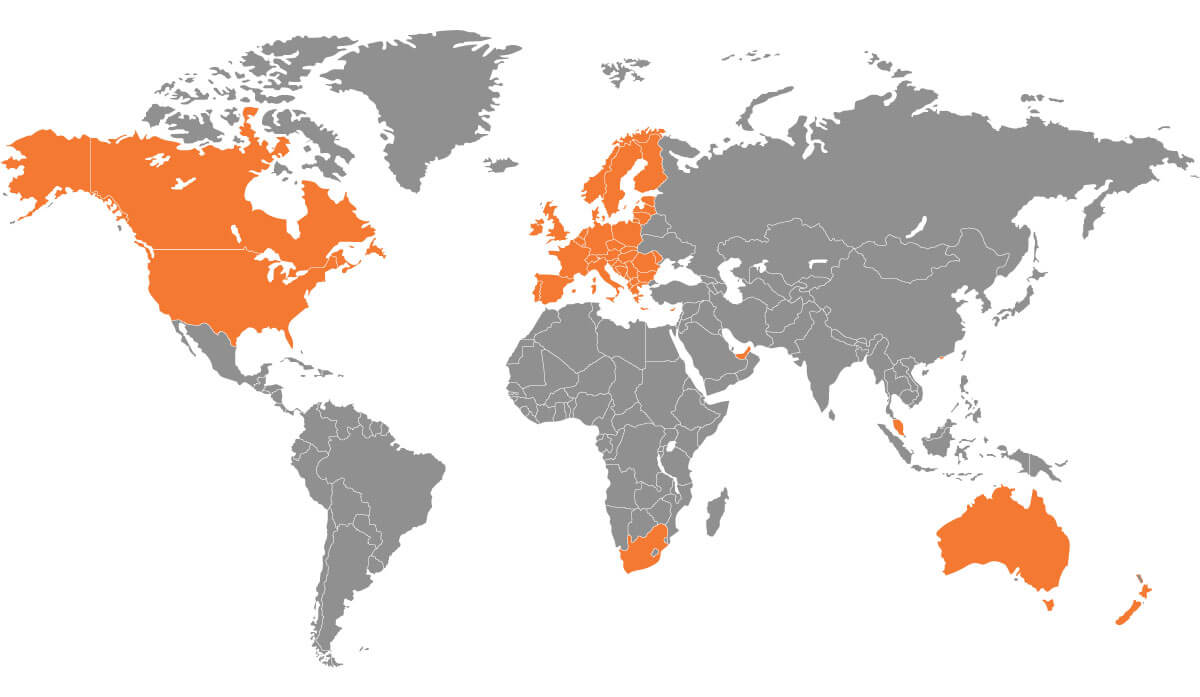 Service Offerings & Processes
Store and Branch Rollouts
You have a lot on your mind when you're rolling out a new store or branch. Let Zones take care of warehousing, integration, and fulfillment, so you can focus on making sure your opening is a success. We'll leverage Zones InteliPlan – our cloud-based supply chain management platform – to ensure product is delivered on time and ready for deployment.
IT Solutions – Service Delivery
Zones Solution Architects (SAs) and Advanced Technology Executives (ATEs) work with you to secure a signed SOW for products and services. Once the project is defined, the Program Management Office (PMO) expertly manages and executes planning and logistics to ensure you have the tools you need when you need them.
Procuring and Storing Client Inventory
Say goodbye to potential supply chain issues and price inflation using Client Inventory services from Zones. We'll purchase product on your behalf and store it in our warehouses. This eliminates the need to maintain your own warehouse facility.
Warehouse and Fulfillment Outsourcing
Warehouse operation can be expensive and time-consuming – so let Zones take care of your warehousing needs for you. We'll manage your inventory so you can focus on your core business – in effect, you'll outsource fulfillment operations to Zones.
Enjoy complete transparency into your orders via a single pane of glass with our myZones order management console and our ZonesConnect web-based self-service platform. Quickly look up performance metrics, reporting, and potential cost reductions whether you're working at the office or from home, and contact 24/7 support whenever you need it.
Pre- and Post-Sales Support
Zones support doesn't start and end with the point of sale. We're at your service before the sale is made, with assessments and project management services, and after it's complete, with our 24/7 Help Desk.
We'll help you control every aspect of your order wherever it is on the supply chain. Our services include allocation management, RMA handling, returns, and more, so you'll have the flexibility you need to keep your organization running smoothly.
Is the focus on your inventory management taking time away from rolling our profitable corporate initiatives? Let Zones take care of your inventory so you can focus on the big-picture. We can support you with planning, forecasting, and replenishment processes.
Successful delivery starts with comprehensive project management. Zones will develop and execute a detailed end-to-end plan encompassing delivery and schedule management, resource scheduling, and freight management. We handle large or small projects with SOW- or SKU-based services.
Warehousing and Technology Solution Centers
We provide kitting, labeling, localization, quarantine, and more in our Technology Solution Centers. Plus, our centers are ISO 9001-2015 certified for process management and ISO-14001-2015 certified for environmental management, so you can be sure that we're always focused on the needs of our clients and planet.
Transportation
Management
Are you looking to ship a large order? Or perhaps you just need to deliver a small parcel. We offer consolidated invoicing, small parcel shipping, LTL and FTL options, and white-glove delivery to ensure that your freight gets where it needs to go. However you need it shipped, we're here to help.
Import and Export Management
Are you shipping across borders? Zones deals in over 100 countries worldwide. Our customer broker coordination and tracking and monitoring services will ensure your shipment gets to its destination, wherever that may be.
Let us help you identify funding sources to make sure your supply chain runs smoothly. Zones' IT financial services can help you keep pace with innovation, support strategic goals, and manage your IT infrastructure. We offer financial aid, including fair market value lease (up to 36 months) and $1 out lease (up to 60 months).
You don't have to wait on Zones team members to get the reports you need – we've streamlined and simplified the reporting process. By using our Self-Service Reporting, you'll have access to what you need, whenever you need it, without having to reach out to anyone at Zones.
Want to learn more?
Read our case study to learn how a global consulting company used Zones GSCaaS to reduce global read time by 50% and save over $1 million annually in direct headcount costs.