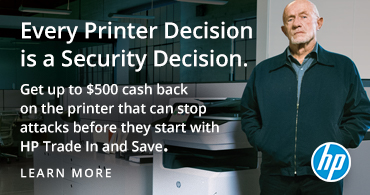 Security
Is your business HP secure?
It's time to invest in complete security and defend your devices, data, and documents. Get the security you need with HP products and secure features such as HP Sure Start and run-time intrusion detection.
Zones is your trusted provider of HP products and solutions. Contact your Zones account executive or call 800.408.9663.
HP Secure Solutions
Additional Resources