A Holistic Approach to Defending Your IT Infrastructure
Zones is your end-to-end professional and managed services partner for vulnerability assessments, managed security operations, access policies and information security governance.
Cybercrime is a profitable business. And business has been good.
The pandemic-induced shift to remote and hybrid work has made organizations even more vulnerable to cyberattacks. Cybercriminals are eagerly exploiting these vulnerabilities.
You've likely seen the headlines.
The pandemic opened the door to a dramatic rise in cyberattacks across the globe – ransomware attacks, phishing attacks, and formjacking attacks, to name a few.
Employees working outside the relative safety of their office networks have made fortifying cybersecurity an even greater priority. That's why the spotlight shines especially bright on edge and cloud security. It's also why...
A holistic approach to cybersecurity is needed now more than ever.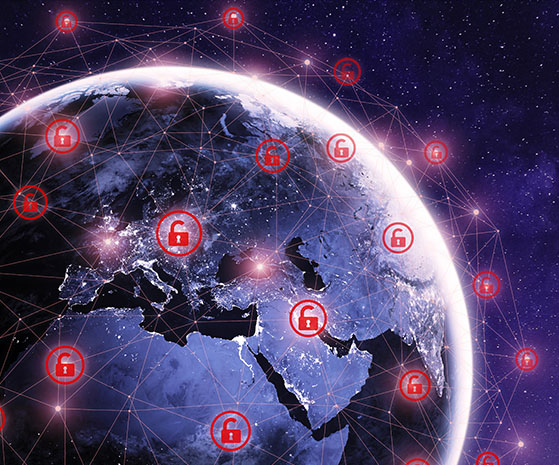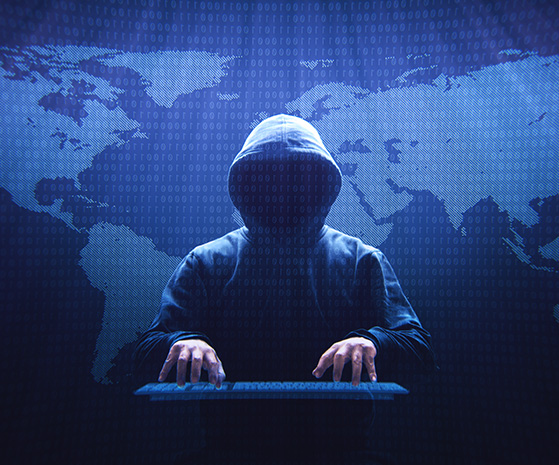 Is your organization and everything you've worked for at risk?
The fact is, no organization is immune to cyberattacks. And if yours is like many other organizations, your IT staff is overwhelmed.
That could be because you lack the budget to hire cyber-sophisticated IT staff (assuming you can find them). Or maybe your current IT staff needs help filling in gaps in their expertise.
Cybersecurity is a complex and demanding field. Keeping pace is easier – and more cost effective – when you have the right partner helping you.
7 Reasons to Choose Zones as Your Cybersecurity Partner

Trusted Advisory Services – extensive cybersecurity expertise at your service

End-to-end security of your digital enterprise

AI-powered cybersecurity platform and solutions

Automation-led security for enhanced incident response

Business application security assurance
Focused data privacy and security

Strategic partnerships with the most trusted security technology providers
A Closer Look at Zones' Holistic Cybersecurity Solutions and Services
Zones has invested heavily to bring you a holistic approach to IT and cybersecurity. Our end-to-end professional and managed services reflect today's heightened need to defend the entire IT infrastructure against cybercriminals.
Your organization will benefit from our advanced cybersecurity technology. It uses machine learning, artificial intelligence, and the latest threat feeds to correlate, detect, assess, and provide security orchestration and response.
You'll also benefit from our accomplished team of researchers, analysts, and other subject matter experts. They're best in class. And they take pride in offering you global protection at competitive rates. Rest assured, you'll have complete and total support throughout the entire threat lifecycle.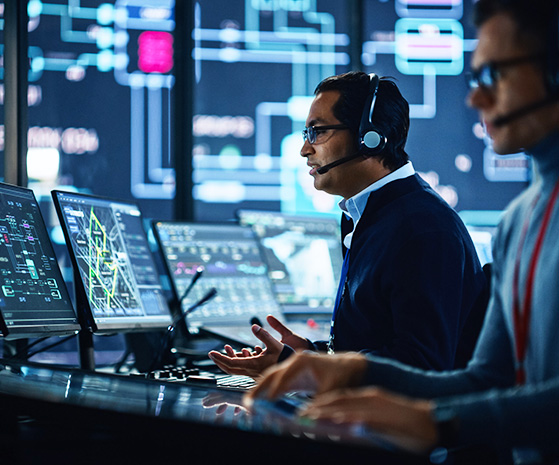 4 Pillars for Cybersecurity Success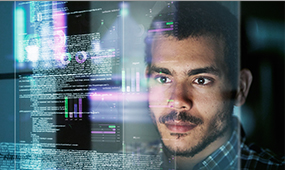 Cyber Governance
Align Risk and Compliance
Trusted Advisory Services
Governance, Risk and Compliance as a Service (GRCaaS)
Security Culture as a Service (SCaaS)
Identity Governance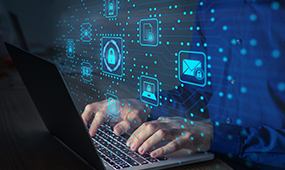 Cyber Secure
Control Configuration & Optimization
Data Security
Application Security
Device Security
Network Infrastructure Security
Cloud Security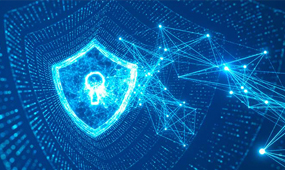 Cyber Vigilant
Enterprise Visibility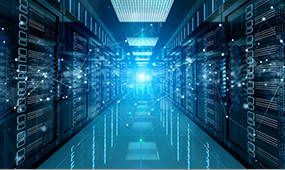 Cyber Resilient
Availability & Recovery
Incident Response Planning (IRP)
Incident Response Retainer (IRR)
Security Assessments
Security and compliance should always be top of mind for modern organizations. Our assessments can identify shortcomings and suggest improvements that'll put you on solid ground.
Internal Vulnerability Assessment
Under a defined scope of work, an internal vulnerability assessment is the process of identifying, quantifying, and prioritizing (or ranking) the vulnerabilities in your systems that we test.
External Penetration Testing
Informally known as a pen test or ethical hacking, an external penetration test is an authorized simulated cyberattack on your computer system. We can perform this test to evaluate the security of your system.
Web/Mobile Application Penetration Testing
Another form of ethical hacking, this test is an authorized simulated cyberattack we can perform to evaluate the security of your web applications, web services and mobile applications. It includes tests that use multiple authenticated credentials and user roles to evaluate how the applications and services handle data and communications.
Zones Identifies common vulnerabilities that are indicated by the Open Web Application Security Project (OWASP) standard and other leading industry frameworks.
Endpoint Security
Endpoints are easy targets, especially for sophisticated attacks. That's why the huge increase in remote work makes endpoint security incredibly important. Fortify your defenses with Zones' specialized services.
Endpoint Security Design & Implementation
On the frontline of your defense against cybercrime, we know that today's targeted attacks can't be prevented through antivirus alone. Effective data and endpoint protection goes well beyond preventing malware attacks.
The most proactive organizations leverage a layered and integrated approach to protect every IT asset, whether a desktop, laptop, tablet, or smartphone. Modern-day endpoint protection solutions may include antivirus, antispyware, personal firewall, application control, and elements of host intrusion prevention.
That's why Zones offers you a complete portfolio of data and endpoint security solutions from the world's leading security brands. It's all to ensure you're cybersafe and cybersecure no matter how or where your employees work.
Web & Email Security Design & Implementation
The web is a deep, dark place. Attackers often prey upon websites as an entry point into an organization's networks and databases.
Web security protects your websites, web applications, and web services. It also ensures compliance with corporate content and access policies.
And did you know that most large-scale cyberattacks originate from email using advanced, coordinated tactics? That's why email security is so important. It provides outbound mail protection through encryption, prevention of data loss, and detailed reporting.
Our team of security experts will design and customize Web & Email Security Solutions for your unique environment to help protect your data, business, and reputation.
Authentication & Data Security
Managing data access is an important part of any company's security plan. Our experts can help you design and implement solutions to control and authenticate users on your network.
Data Center Security Design & Implementation
Threats don't stop at the endpoint. Your security measures shouldn't either.
Today's data centers are dynamic and complex. That's why your security solutions need to be flexible, effective, and easy to manage – bringing order to the chaos instead of adding to it. That's where we come in.
Zones offers virtual and physical data center security solutions to help you prevent, detect, and remedy virus and malware infections on your servers. We deploy end-to-end solutions from leading security brands.
These solutions leaders can support host-based security controls, intrusion detection systems (IDS) and intrusion prevention systems (IPS), a host-based firewall, integrity monitoring, log inspection, SSL certificates, and application control.
Data Loss Prevention Design & Implementation
Data loss, whether malicious or accidental, represents one of the largest areas of risk for most companies today. The Zones Security team will work with your team to identify and classify data critical to your business, who has access to it, and what they do with it.
Our featured Data Loss Prevention Solutions detect potential data breaches and data loss transmissions. They can also execute responses. These can range from simple notifications to active blocking – all based on policies and rules defined to address the risk of inadvertent or accidental leaks and unauthorized exposure of sensitive data.
Authentication & Implementation
Zones offers the tools to help reinforce your security strategy, improve security posture, and achieve compliance goals.
With Zones Authentication Solutions, you'll have greater control over who has access to your data and network resources, where they can go, and what they can do. By knowing who and what devices are connecting to your network, you can enforce policies for providing the correct type of access.
Cybersecurity Partner Ecosystem
In addition to applying Zones' in-house expertise, we partner with the most trusted security technology providers in the industry to deliver customizable solutions and positive outcomes for our customers.












Is your IT infrastructure protected from end to end?