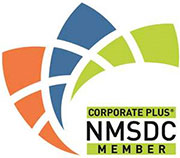 Advancing IT for the healthcare industry
In healthcare, IT leaders must perform a complicated balancing act. Expand mobile care while neutralizing security threats. Enhance patient care while protecting profits. Chase HITECH goals while enforcing HIPAA regulations. And then, there's cybercrime.
Our healthcare team helps hospitals, clinics, and networks address these technical and regulatory challenges and more, with an innovative approach to healthcare IT.
Every day, we help healthcare IT leaders, executives, and administrators leverage technology to achieve better results for patients, clinicians, and staff – as well as the bottom line.
We'll help you address the important issues in healthcare IT today:
Patient engagement and satisfaction
Clinical and data analytics
Point of care solutions
Mobile health
Telehealth/Telemedicine
EHR/EMR implementation/optimization
Cybersecurity
Collaboration
PACS technology
Regulatory compliance
Backed by a global team of over 2,000 hardware, software, and cloud professionals, the Zones healthcare team can help you design, implement, and manage IT solutions that improve efficiency, optimize workflows, and enhance your return on investment.
Access the world's leading technology brands.
Simplify Healthcare IT Procurement.
With our proprietary eCommerce system, Premier GPO partnership, GHX eCommerce connection, and deep commitment to diversity, we're streamlining every aspect of IT procurement for the healthcare industry.

ZonesConnect is our web-based self-service platform that helps you manage every aspect of your Zones account. Simply log-in, and you have deep visibility into all of your standards, quotes, orders, shipments, and more.

When it comes to contracting decisions, Premier sourcing teams work to ensure physicians and clinicians have access to the right products at the right time for the right price.

GHX Exchange Services let you manage the complete order transaction process, empowering healthcare organizations to enable better patient care and maximize savings with a world class, cloud-based supply chain technology exchange platform, solutions, analytics and services. Through a single electronic data interchange (EDI) connection, GHX provides visibility to real-time transaction status and item data.
Diverse to our core.
We're a certified Minority Business Enterprise (MBE) under the guidelines of the National Minority Supplier Development Council, Inc. (NMSDC). We also hold Corporate Plus Certification from the NMSDC which recognizes exceptional MBEs for proven expertise in handling contracts for large and complex organizations.
LEARN MORE