The way we work has changed, but the
challenges remain the same.
Polycom helps organizations overcome
location, time, and cost to compete in today's
connected economy


Organizations choose Polycom for solutions that enable their geographically dispersed workforces to communicate and collaborate more effectively and productively over distances. Using Polycom telepresence, video, and voice solutions, people connect and collaborate from their desktops, meeting rooms, classrooms, and mobile settings.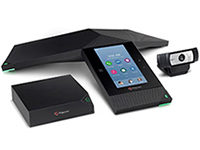 RealPresence Immersive Videoconferencing Solutions
The innovative designs, user friendly interfaces and industry leading audio quality of Polycom's newest RealPresence voice and video conferencing solutions make it clear why they're considered a leader in office collaboration. Using Polycom RealPresence video, audio and content sharing solutions, organizations around the world are helping their employees connect and collaborate in any team environment, large or small.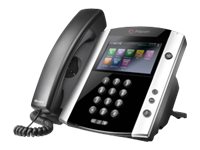 Audio/Voice Conferencing
Whether communicating with colleagues, customers, or suppliers, you should be able to focus on the message, not the technology. Polycom enterprise-grade telephones are easy to use, work with your existing communication environment, and are so high-fidelity it sounds like you are in the same room. From the boardroom, to the desktop, or anywhere in-between, Polycom voice solutions keep you connected and productive.
SoundStation conference phones
VVX Business desktop phones
SoundPoint IP desktop phones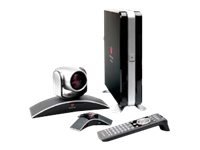 Video Collaboration
The ability for people to collaborate - to work together - is mission-critical for any organization. Polycom video solutions extend your communications regardless of environment and integrate into your everyday workflow.

Make collaboration with remote colleagues, partners, and customers as effortless and lifelike as when you're all in the same room with these Polycom products:
RealPresence Immersive
RealPresence Packaged Solutions
RealPresence Desktop
RealPresence Mobile
Featured Polycom products and solutions


»
View all Polycom products