SUSE Enterprise Storage
Keep pace with the rapidly growing demand for data storage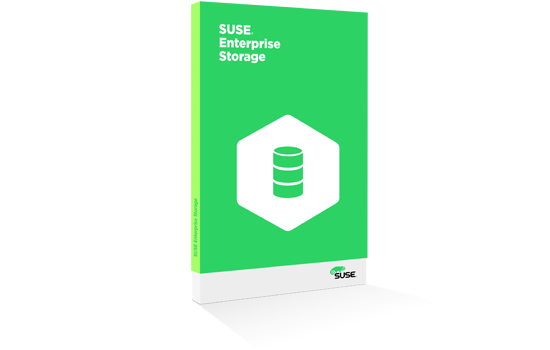 SUSE Enterprise Storage enables IT to transform their enterprise storage infrastructure to deliver a unified, highly scalable storage that is cost-efficient and able to seamlessly adapt to changing business and data demands.
Zones is your trusted provider of SUSE Linux and other Linux solutions. For more information or to place an order, contact your Zones account executive or call 800.408.9663
It is an intelligent software-defined storage solution that delivers a self-healing and self-managed distributed storage cluster designed to scale from terabytes to petabytes. to scale from terabytes to petabytes.
Highly Scalable and Resilient
SUSE Enterprise Storage solutions provide a single unified software-defined storage cluster that provides applications with object and block storage designed with unlimited scalability from terabytes to petabytes, no single points of failure to maximize system resiliency and to maximize application availability following hardware failures.
Reduced IT Costs
Traditional storage solutions are expensive to scale in capacity or performance. SUSE Enterprise Storage uses commodity gear to keep CAPEX costs down, helps reduce IT operational expense with a single tool for managing a storage cluster for your heterogeneous server environment and helps optimize infrastructure without growing your IT staff by automatically rebalancing data placement without any manual intervention.
Seamlessly Adapt to Changing Business and Data
SUSE Enterprise Storage enables you to be highly responsive to emerging needs. It can automatically respond to changing demands with self-managed and self-healing storage that optimizes for system performance, enables you to easily provision and seamlessly deliver additional storage without disruption, and provides maximum flexibility by using off-the-shelf commodity hardware that you can repurpose if business priorities change.