Software-Defined Storage
Stay ahead of your growing demand for storage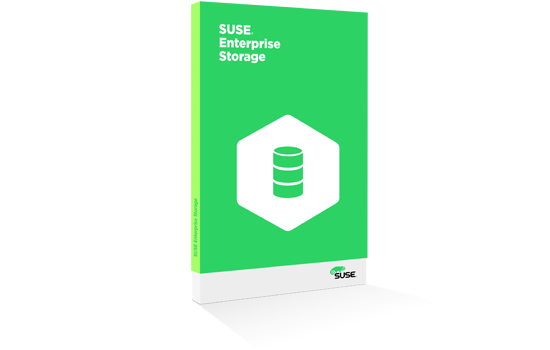 Like most businesses, your demand for data storage is increasing much more quickly than your budget. SUSE's scalable and resilient software-defined storage solution not only dramatically increases flexibility and scalability, but it reduces both capital and operational expenses.
Zones is your trusted provider of SUSE Linux and other Linux solutions. For more information or to place an order, contact your Zones account executive or call 800.408.9663
Powered by open source Ceph technology, a truly unified block, object, and file solution for bulk and large data that incorporates intelligent self-management and self-healing that allows you to stay ahead of rapid growth.
Reduce Costs
Typically, a SUSE software defined Storage is over 30 percent less expensive than the average capacity-optimized NAS solution, and it's 50 percent less expensive than deploying the average capacity-optimized, mid-range disk array.
Simplify Management
SUSE software defined storage provides an advanced management interface and continuously monitors data utilization and re-balances data placement, which eliminates the need for someone to monitor and manage storage administration. The ability to self-manage saves time, money, and allows you to efficiently administer growth.
Adapt Quickly
Software defined storage from SUSE is designed to give you tremendous flexibility. Its powerful combination of functionality, APIs, and integrations provides you with the tools to adapt quickly to evolving business needs.
Products
SUSE Enterprise Storage
For most enterprise-level businesses, the demand for data storage is growing much faster than the average price for storage is shrinking. That means you'll be forced to increase your budget dramatically to keep up with your data demands. However, there is another answer -- SUSE Enterprise Storage. This intelligent software-defined storage solution, powered by Ceph technology, enables you to transform your enterprise storage infrastructure to reduce costs while providing unlimited scalability.