Truly transformative IT.
Intel Optane memory creates crucial productivity advantages for the modern workplace.
For an organization to compete in today's economy, its workforce needs to meet today's business demands. Intel Optane memory, part of the Intel vPro platform, provides an unparalleled combination of high throughput, low latency, high quality of services, and high endurance, bringing personalized, accelerated productivity into the workplace.
Better responsiveness without breaking the bank.
Keeping users productive in the digital age requires speed, flexibility, and reliable performance. Instead of meeting these demands with a costly, additive, short-term solution like increasing DRAM, try Intel Optane memory – it lets you work smarter and harder without compromising speed, storage capacity, or budget.
Intel Optane memory is compatible with 8th and 7th Generation Intel Core vPro processor-based systems. Major OEMs offer desktop and mobile platforms qualified and pre-configured with Intel Optane memory. And the M.2 form factor makes upgrading to higher-capacity Intel Optane memory simple and fast.
Intel® Optane™ memory H10 with solid state storage.
Experience the future of productivity with Intel Optane Memory H10 with solid state storage. The Intel Optane memory H10 brings two revolutionary technologies together to transform your computer into a productivity powerhouse. Experience the speed of Intel® Optane™ Memory and the storage capabilities of Intel® QLC 3D NAND on one SSD for the first time ever. The single streamlined PCIe compatible M.2 form factor is slim enough to work in anything from lightweight notebooks to traditional desktops, and will give you the agility, power, and capacity space to produce like never before. If you're looking for a cost-effective, high-energy solution that will transform the computer you use every day, you've found it.
Breakthrough responsiveness and unequaled capacity.
If you want the perfect blend of speed and responsiveness without compromising system storage, Intel® Optane™ Memory M10 is the SSD for you. Boasting improved capacity and a new form factor, Intel Optane Memory M10 is the perfect match with a 7th or 8th Gen Intel® Core™ processor. Taken together, they will supercharge your computer experience with short boot times, fast application launches, extraordinary gaming, and responsive browsing.
Featured Products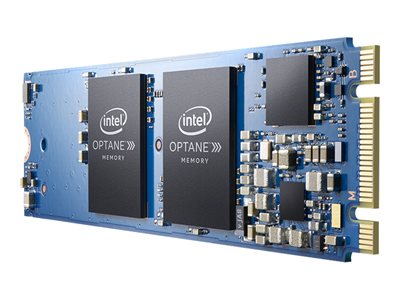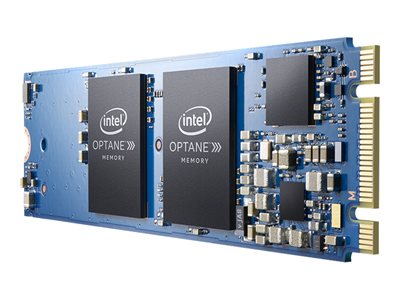 Intel® Optane™ Memory M10 Series 32GB
Intel Optane memory in your PC delivers amazing responsiveness so you can start quickly, open large media files up to 3x faster and save with virtually no lag.
Item# 005365200