Truly transformative IT.
Intel Optane memory creates crucial productivity advantages for the modern workplace.
For an organization to compete in today's economy, its workforce needs to meet today's business demands. Intel Optane memory, part of the Intel vPro platform, provides an unparalleled combination of high throughput, low latency, high quality of services, and high endurance, bringing personalized, accelerated productivity into the workplace.
Better responsiveness without breaking the bank.
Keeping users productive in the digital age requires speed, flexibility, and reliable performance. Instead of meeting these demands with a costly, additive, short-term solution like increasing DRAM, try Intel Optane memory – it lets you work smarter and harder without compromising speed, storage capacity, or budget.
Intel Optane memory is compatible with 8th and 7th Generation Intel Core vPro processor-based systems. Major OEMs offer desktop and mobile platforms qualified and pre-configured with Intel Optane memory. And the M.2 form factor makes upgrading to higher-capacity Intel Optane memory simple and fast.
Give customers what they want.
Intel Optane memory breaks real-time data access bottlenecks, delivering responsiveness, productivity, and better overall system performance. Put simply, it gives employees the tools to get more done – all while giving customers the type of instant interaction they expect.
Featured Products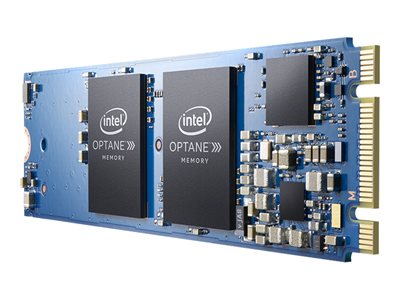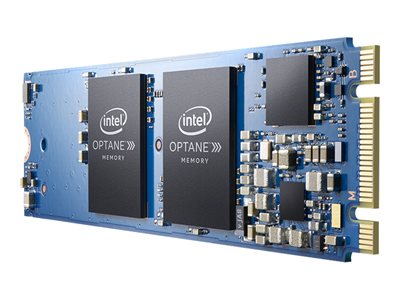 Intel® Optane™ Memory M10 Series 32GB
Intel Optane memory in your PC delivers amazing responsiveness so you can start quickly, open large media files up to 3x faster and save with virtually no lag.
Item# 005365200