Protect data, devices and users
Endpoint Protection Built Exclusively for Mac
Prevent macOS malware, detect from Mac-specific threats, and monitor endpoints for compliance. Jamf offers controls to manage Apple device security, including password policies, remote security features, and complete control of all data stored on a device – even when it's been reported lost.
---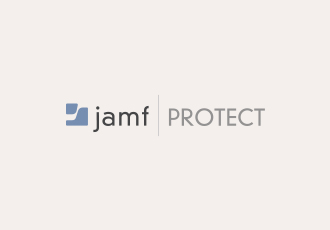 Jamf Protect
Endpoint Security
If you need to stop Mac security threats before they start, plus enjoy ongoing analysis of your Mac environment, Jamf Protect is for you.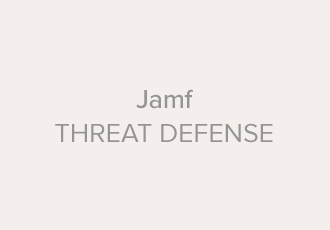 Jamf Threat Defense
Mobile Threat Defense
If protecting users, devices, and company data is your goal, you can implement Jamf's endpoint security solution without interfering with the user experience.
Compliance Reporter
Mac Security & Compliance
Monitor endpoint security settings and maintain in-depth visibility into critical networks, processes, systems and user activities to help meet your endpoint security, compliance, and auditing needs.