Symantec Enterprise Cloud PROTECTs
Business from Cyberattacks and Threats
Protect your business from cyberattacks and threats with Symantec by Broadcom Software. Together, we provide the integrated cyber defense and protection your business needs to survive -- and thrive -- right now.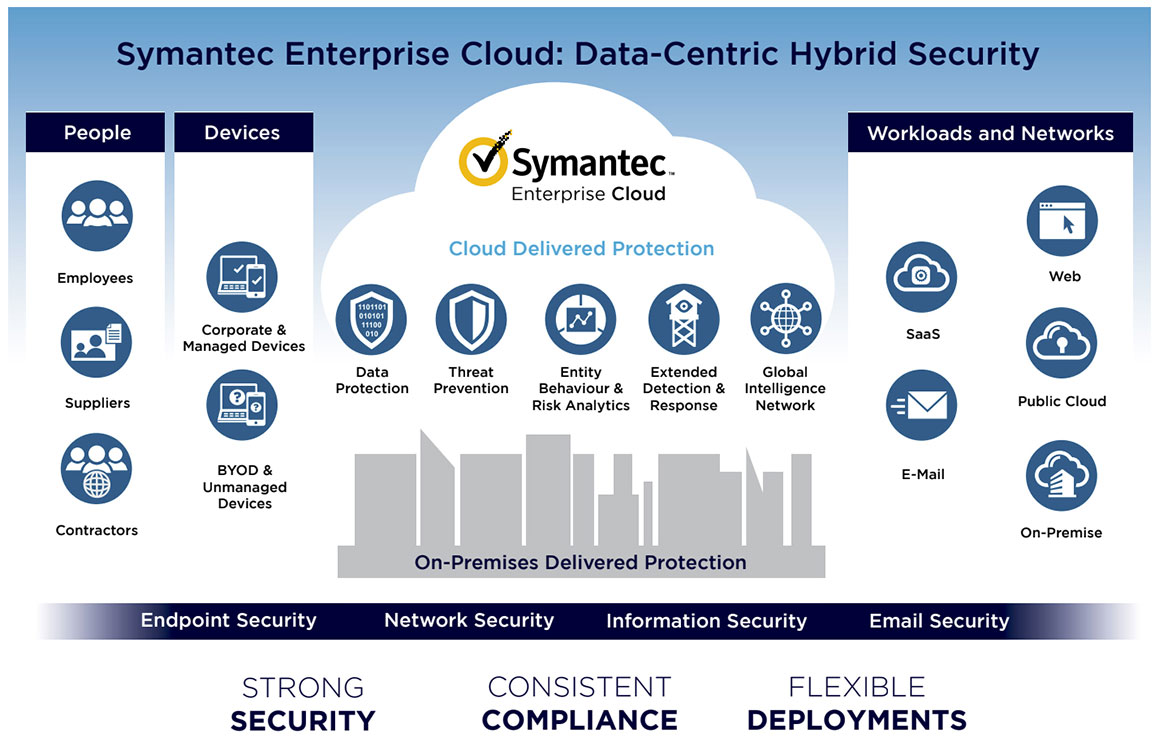 Symantec Enterprise Cloud
Symantec Enterprise Cloud delivers data-centric hybrid security for the largest, most complex organizations in the world - on devices, in private data centers, and in the cloud.
Consistent Compliance: Apply and manage compliance controls consistently across the infrastructure.
Secure Remote Work: Protect critical enterprise assets wherever they live and from wherever they are accessed.
Data and Threat Protection Everywhere: Unify intelligence across control points to detect, block, and remediate targeted attacks.

Symantec Endpoint Security
Malware and ransomware attacks are reaching record highs, and traditional endpoint solutions are no longer enough to protect your business. Symantec Endpoint Security solutions prevent, harden, detect and respond to emerging threats across all your devices, servers and cloud workloads.

Information Security
Protect your sensitive data across endpoints, cloud services, private apps, and on premises, with integrated Symantec Information Security solutions.

Network Security
Guard your day-to-day email and web access vulnerabilities with advanced Symantec threat protection technologies and solutions.

Email Security
Keep users safe from email-delivered malware and ransomware, malicious URLs, and business email compromise fraud.