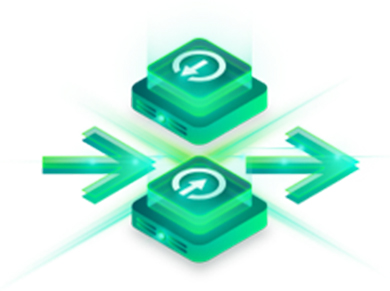 Veeam Backup Essentials gives you the ultimate small business pack, delivering the same functionality of Veeam Availability Suite at about HALF the price! It is specially packaged and priced for small businesses with virtual environments of 2, 4 or 6 CPU sockets (typically found in companies with fewer than 250 employees).
Powerful. Easy-to-use. Affordable.
Veeam® Backup Essentials™ delivers powerful, easy-to-use and affordable backup, recovery, monitoring and reporting for up to 50 workloads. One platform to protect and manage ALL your apps and data from a single UI: More than 50 workloads?
Virtual VMware | Hyper-V | Nutanix AHV
Physical Windows | Linux | Mac | UNIX | NAS
Cloud AWS | Azure | Google | IBM
Applications Microsoft | Databases
With Veeam's simple, portable licensing model – Veeam Universal License (VUL) – it's easier and more affordable than ever to protect any workload within your current and future technology stack.
Zones is your trusted provider of Veeam solutions. To place an order or get more information, contact your Zones account manager directly or call 800.408.9663 today.