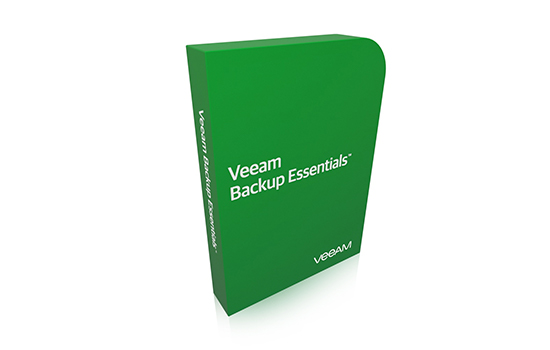 Veeam Backup Essentials gives you the ultimate small business pack, delivering the same functionality of Veeam Availability Suite at about HALF the price! It is specially packaged and priced for small businesses with virtual environments of 2, 4 or 6 CPU sockets (typically found in companies with fewer than 250 employees).
Zones is your trusted provider of Veeam solutions. To place an order or get more information, contact your Zones account manager directly or call 800.408.9663 today.
Veeam Backup & Replication 9.5 includes essential VMware vSphere and Microsoft Hyper-V backup components for SMBs including:
2-in-1 backup and replication
Improve off-site backup and recovery with WAN-accelerated replication, replication from backup and 1-click site failover, with support for planned failover.
Instant VM Recovery
Recover a failed VM in less than 2 minutes.
Veeam Cloud Connect
Easily extend your data center off site with fast, secure cloud backup and replication.
SureBackup
Test every backup, every time, before launch and ensure full recovery.
FULL integration with Microsoft 2016 data center technologies including Windows Server 2016, Hyper-V 2016 and the 2016 versions of Microsoft enterprise applications.
Veeam Explorer for Microsoft Active Directory
Instantly recover individual Active Directory objects and entire containers, as well as user accounts and passwords. Supports expiring links between objects.
Veeam Explorer for Microsoft SQL Server
Get fast transaction-level recovery of SQL databases and restore SQL databases precisely to a desired point in time.
Veeam Explorer for Microsoft Exchange
Get instant visibility and granular recovery of individual Exchange items, including hard-deleted items you thought were lost forever.