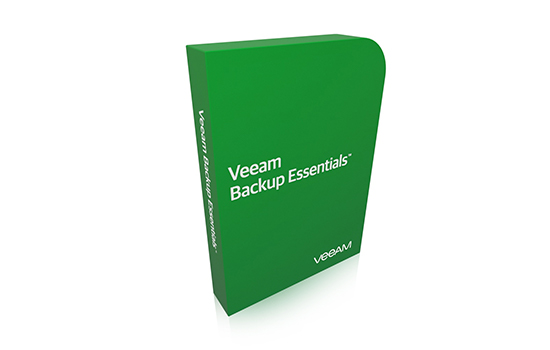 Whether you have completely migrated to Office 365, have a hybrid Exchange and Office 365 deployment, or offer Office 365 backup services, one thing's certain: you need to be able to control your data.
Zones is your trusted provider of Veeam solutions. To place an order or get more information, contact your Zones account manager directly or call 800.408.9663
Veeam Backup for Microsoft Office 365 1.5 mitigates the risk of Office 365 data loss (email, calendar, contacts, and more) and ensures ongoing availability for users.
Microsoft Office 365 enables your Always-On Enterprise™ to work anywhere, anytime – all without needing to host your own email infrastructure. But even though Microsoft takes on much of the management responsibility, you'll still need the ability to back up your progress.
With Veeam Backup for Microsoft Office 365, you can:
Take control of your organization's Office 365 data
Reduce the time and effort needed to find and restore email data
Protect against data loss scenarios that are not covered by Microsoft
Facilitate the migration of email data between Office 365 and on-premises Exchange
Back up Office 365 and Exchange on-premises to any location
With Veeam Backup for Microsoft Office 365, you can retrieve Office 365 Exchange Online mailbox items (email, calendar, and contacts), including public folders from a cloud-based instance of Office 365, and back them up in the same format that Microsoft Exchange uses natively. You can also back up Exchange on-premises utilizing the same APIs as Office 365, reducing the impact of running Exchange infrastructure and allowing more frequent backups of users' email data.
What's more, you can store your backups on-premises, in a hyperscale public cloud (i.e., Microsoft Azure or Amazon Web Services), or with a local service provider. Veeam Backup for Microsoft Office 365 even supports unique and localized versions of Office 365, including U.S. Government (DoD and non-DoD), Office 365 Germany, and Office 365 China.
Restore Office 365 email, calendars, and contacts
Never settle for less than fast, efficient restoration of Office 365 mailbox data.
Built-in Veeam Explorer™ for Microsoft Exchange lets you quickly search and recover individual mailbox items in either archived Office 365 content or on-premises Exchange backups. Mailbox items can be restored directly to an Office 365 mailbox or an on-premises Exchange mailbox, saved as a file, emailed as an attachment, or exported as a PST.
eDiscovery of Office 365 email archives
Without a local copy of your data, retrieving emails for regulatory or compliance purposes can be costly and time consuming. But now, you can leverage the familiar, advanced search capabilities and the flexible recovery and export options of Veeam Explorer for Microsoft Exchange to perform eDiscovery on Office 365 email archives – just as easily as you would with an on-premises Exchange server backup.