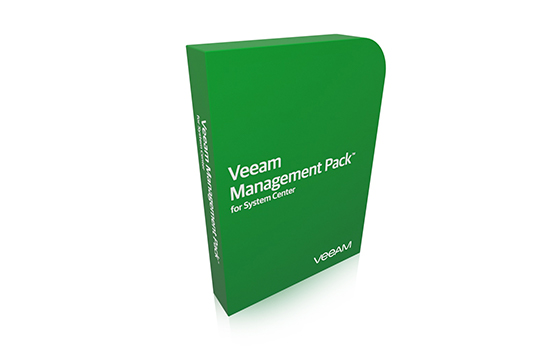 Veeam Management Pack (MP) integrates fully with Microsoft System Center, providing deep visibility of the virtual and physical infrastructures needed to support Availability for the Modern Data Center.
Zones is your trusted provider of Veeam solutions. To place an order or get more information, contact your Zones account manager directly or call 800.408.9663.
MP is the most comprehensive, intuitive, and intelligent extension for app-to-metal management of VMware vSphere, Microsoft Hyper-V, and Veeam Backup & Replication – all from within the Microsoft System Center console. Veeam MP also helps enable the always-on business with relevant and timely data in monitoring dashboards, reporting, and on-premises and hybrid-cloud capacity planning. With Veeam MP's built-in knowledge base, you can identify and fix problems quickly to meet and exceed SLAs.
Features
Get complete visibility of Hyper-V and vSphere environments in System Center
See at-a-glance, real-time status in the Veeam Morning Coffee Dashboard and report
Monitor the Veeam Backup environment for your always- on business
Manage and plan for growth with capacity-planning reports
Predict resources needed to run your workloads in a hybrid-cloud
Get detailed snapshot and checkpoint tracking and reporting
Find problems fast and shorten the time between problem discovery and recovery
Increase data-center efficiency using analysis reports to right- size your VMs, find idle VMs, and reclaim critical resources