Data Center Managed Services
Zones makes redefining your digital footprint and achieving business agility faster, easier, and more cost-effective.
Get comprehensive administrative and management support across your entire enterprise data center. As your managed data center services provider, Zones brings a trusted process, data center operations frameworks and platform-based delivery that will help you reduce your TCO and achieve operational excellence.
The complexities of IT and data center management have grown. So have the number of organizations turning to technology partners for help. Partnering with Zones can not only help improve your use of IT resources, it can also give you a competitive edge. Here's how.

Focus on what you do best
Zones Data Center Managed Services is a peace-of-mind solution that frees you to focus on your core business. That means more time to spend on initiatives that enhance your market position and help you beat the competition.

Quickly and efficiently fill gaps in your IT skills
Finding and keeping qualified, experienced IT staff is a challenge. Factor in salaries, benefits, and training and it's likely to be one of your most expensive operating expenses. A Zones partnership puts cost-effective IT expertise at your service with 24x7 support.
Zones' end-to-end data center managed services include:
L1 service through NOC and Service Desk
L2, L3 and reactive Help Desk support
Our experienced and skilled subject matter experts (SMEs) and architects can help you in key aspects of data center management, including incident, change, and service management, network operations center (NOC) management, vendor management, and more.

Unify service delivery across locations and teams
It can be difficult to provide seamless services when your teams are in different geographic locations, using different service-level agreements (SLAs) and tools. With Zones, there's no need to implement and manage multiple tool sets. Instead, you'll have an integrated set of tools and a centralized dashboard – a single pane of glass for persona-based views.

Avoid unexpected costs
Instead, you can expect predictable IT costs with fixed monthly and yearly payment options. We'll help you plan for IT expenditures, including multiple levels of 24x7 support.
More Reasons to Partner with Zones
ITIL 4 compliant
Focused on quality and process excellence
Zones as a service solution: discovery, data protection services, disaster recovery services, and more
SLA-based 24x7 support with certified and experienced SME pool
OEM and ISV alliances and partnerships drive holistic support services – backend OEM and ISV support for product-related issues and configurations along with L4 services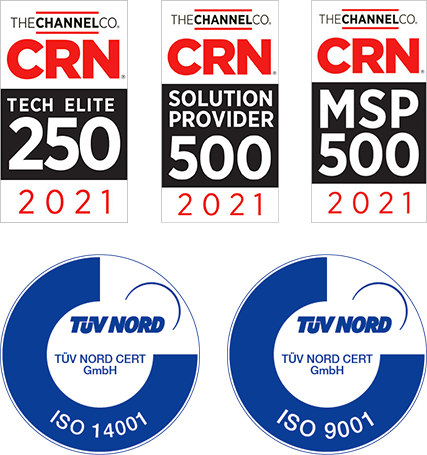 Comprehensive services and expertise
Networks

Traditional switching and routing
VRFs
Spine-leaf architecture
ACS, NSX, VNFs
SD WAN
IP security

Firewalls
Load balancers
Password vault
Compute

iSeries, Integrity, x-86
Virtualization: VMware, Hyper-V, RHV Containers
HCI: Nutanix, vSAN, SimpliVity, Hyperflex
Engineered Systems
Data

Databases:
Oracle, Microsoft SQL, MySQL, SAP HANA, Sybase, Postgres, Mongo DB
Storage & Backup:
EMC, HP, IBM, NetApp, HDS, Pure
Networker, Commvault, Actifio, Veeam, HP Data Protector
Facility

Data center tiering compliance management
Rack and stack management
Cabling
Cooling
Security and access management
Hands and feet support
IT health monitoring
Incident management
Reporting
Architecture and consulting
Service request management
Change management
Patch management
Life cycle management
Disaster recovery drill and management
Business continuity planning (BCP)
Capacity planning
Compliance and audits
Reduce your TCO and achieve operational excellence with Zones Data Center Managed Services.