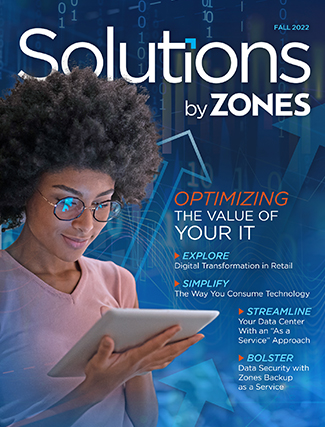 Optimizing the Value of Your IT
Fall 2022
In this issue of Solutions Journal, learn how to optimize the value of your IT and future-proof your infrastructure in keeping with the latest best practices. You'll also learn all about emerging new technologies in retail, modernizing your IT infrastructure for hybrid work, and – most importantly – how Zones can deliver business value as a critical strategic partner, working with your organization through a services-led approach to digital transformation.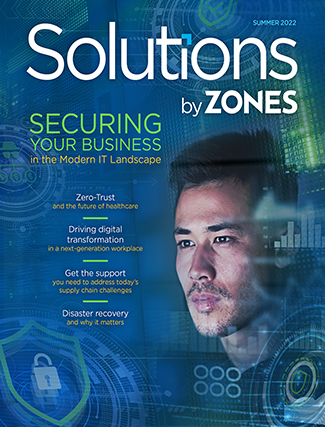 Securing Your Business in the Modern IT Landscape
Summer 2022
The world is rapidly changing – and your business needs to adapt accordingly. As more and more workers settle into remote and hybrid ways of doing business, IT leaders need to find strategies for managing their employees and giving them the technology tools they need to be successful. This issue of Solutions by Zones will explore how you can make that happen.