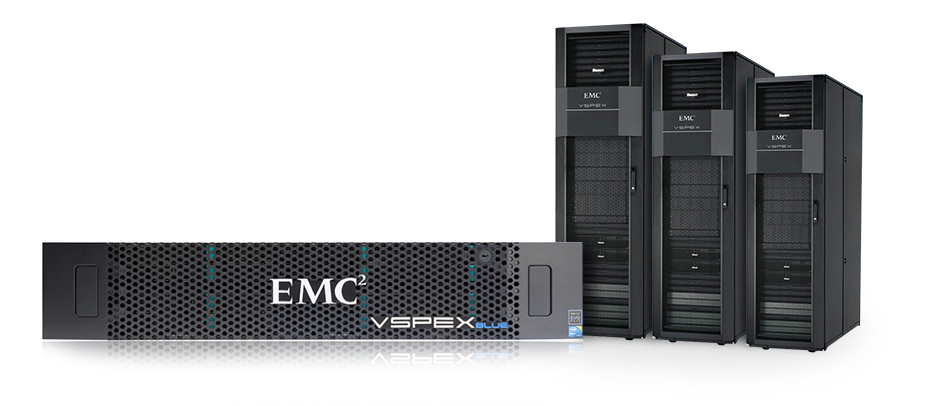 Learn more about how VSPEX solutions can help solve your business and IT challenges. Contact your Zones account executive, or call 800.611.9752.
VSPEX is a complete portfolio of solutions and products that gives you total choice when it comes to deploying your IT Infrastructure.
VSPEX can deliver the IT infrastructure and performance you want, the way you want it. You can select full-on reference architecture, or appliance-based deployment options. Whatever your environment, business size, or unique objectives, Zones and EMC can meet them. Faster, and more simply than you ever knew possible.
Get flexibility. Get simplicity. Get there quickly.
EMC VSPEX lets you choose converged infrastructure solutions and a hyper-converged appliance that takes your IT infrastructure to a whole, new level.
VSPEX Converged Infrastructure
Choose flexible VSPEX Converged Infrastructure and you're free to select the virtualization, compute, and networking solutions you want, anchored by EMC's best in class storage and Data Protection portfolio.
Learn more »
VSPEX BLUE Hyper-Converged Infrastructure
For truly unprecedented simplicity, you can choose VSPEX BLUE. It delivers Hyper-Converged Infrastructure that actually consolidates all your IT requirements into a single, streamlined, easy to use appliance.
Learn more »