IT Infrastructure Management
Simplify management and move your business forward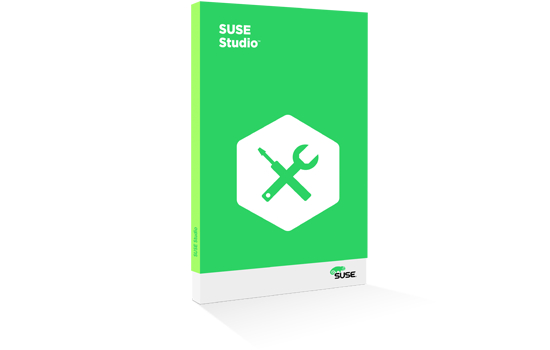 As your business grows, your IT team can be overwhelmed, trying to keep up with management responsibilities and rapidly evolving innovation. SUSE's IT Management systems reduce complexity and increase efficiency by centralizing control, simplifying innovation, and automating routine maintenance tasks so your team can focus on moving forward.
Zones is your trusted provider of SUSE Linux and other Linux solutions. For more information or to place an order, contact your Zones account executive or call 800.408.9663
Increase Efficiency & Productivity
SUSE Manager and SUSE Studio automates updating, patching, and configuring servers and reducing operation costs.
Centralize Control
SUSE provides the control and support to integrate multiple servers and system whether you're running multiple operating systems that need to be interoperable, or you're migrating to SUSE Linux Enterprise from another Linux environment.
Simplify Innovation
SUSE Studio is available as an online or onsite version, which enables you to build your own application images or appliances based on SUSE Linux Enterprise Server.
Products
SUSE Manager
SUSE Manager delivers best-in-class open source infrastructure management capabilities that empowers IT to reduce complexity and regain control of IT assets by enabling you to comprehensively manage Linux systems with a single, centralized solution.

SUSE Linux Enterprise Workstation Extension
Turn SUSE Linux Enterprise Server into a fully featured development or administrator workstation environment to improve productivity and improve code quality. SUSE Linux Enterprise Workstation Extension includes all the applications that are included in SUSE Linux Enterprise Desktop, so you can conveniently access the workstation functionality you need from your server.

SUSE Linux Server with Expanded Support
SUSE Linux Server Expanded Support program gives you access to the most interoperable and cost-effective Linux, plus SUSE's #1 rated support for your existing Linux deployment.

SUSE Management Pack for Microsoft System Center
Using separate tools to maintain and patch systems, monitor health compliance and deploy required updates to the Windows and Linux servers can be costly and time-consuming. Now Windows systems administrators can view server health information and perform both Windows and Linux patching duties, all through the same console.

SUSE Studio
SUSE Studio is designed to build and test software applications. It supports the creation of physical, virtual, or cloud-based applications. SUSE Studio is available as an online or onsite version, which enables you to build your own application images or appliances based on SUSE Linux Enterprise Server.

Long Term Service Pack Support
With Long Term Service Pack Support (LTSS) from SUSE, you can align your support needs with your data center deployment plans. It gives you up to 5 years' support on a service pack and 13 years on a major release. This lets you plan for upgrades path at your own pace, rather than react to the end of support before your operations are ready.

Simplified Subscription Management
You can manage your SUSE Linux Enterprise software updates more easily with the Subscription Management Tool. It also helps you maintain your corporate firewall policy and meet regulatory compliance requirements. The Management Tool establishes a proxy system for SUSE Customer Center with repository and registration targets.