Server and Application Virtualization
Maximize flexibility, without sacrificing performance, security, or reliability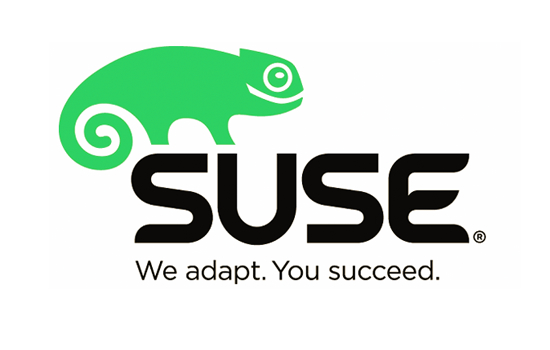 Increased performance and efficiency doesn't have to empty your wallet or burden your IT team with administration nightmares. Each SUSE Linux Enterprise Server subscription includes support for the leading open source hypervisor technologies and containers (including Docker).
Zones is your trusted provider of SUSE Linux and other Linux solutions. For more information or to place an order, contact your Zones account executive or call 800.408.9663
Save Infrastructure Costs with Virtualization
While providing the same service as a hardware server, virtualization uses less hardware, less power/cooling, saves data center space, and is easier to manage. Enhance your organization's IT infrastructure with virtualization capabilities such as server consolidation, disaster recovery, and dynamic load balancing.
Take Advantage of Built-in Virtualization Capabilities
Increase resource utilization, respond faster to changing business needs, and get better application performance with virtualization solutions from SUSE. You can deploy SUSE Linux Enterprise Server 12 anywhere in physical, virtual, and cloud environments. It is a "perfect guest" -- optimized for various hypervisors.
Meet Agile IT Needs with Docker and Containers
Docker is an open source technology that automates the deployment of applications inside software containers. It provides an additional layer of abstraction and automation of OS-level virtualization on Linux. Docker and Linux Containers are great ways to build, deploy, and manage applications.
Products
SUSE Linux Enterprise Server
SUSE Linux Enterprise Server is a world-class, secure open source server operating system, built to power physical, virtual, and cloud-based mission-critical workloads. Service Pack 2 further raises the bar in helping you to accelerate innovation, enhance system reliability, meet tough security requirements, and adapt to new technologies.

SUSE Linux Enterprise High Availability Extension
SUSE Linux High Availability Extension provides mature, industry-leading open-source high-availability clustering technologies that are easy to set up and use. It can be deployed in physical and/or virtual environments, and can cluster physical servers, virtual servers, or any combination of the two to suit your business' needs.

Geo Clustering for SUSE Linux Enterprise High Availability Extension
Geo Clustering for SUSE Linux Enterprise High Availability Extension provides rules-based failover for automatic and manual transfer of a workload to another cluster outside of the affected area. Your mission-critical workloads are transferred away from the affected region to continue to run.

SUSE Linux Enterprise Live Patching
SUSE Linux Enterprise Live Patching subscription gives you access to fixes for any SUSE Linux Enterprise Server 12 maintenance Linux kernel released in the last 12 months.

SUSE Linux Enterprise Real Time Extension
SUSE Linux Enterprise Real Time Extension reduces process dispatch latencies, and gives you the time advantage you need to increase profits or avoid further financial losses, ahead of your competitors.

SUSE Priority Support
SUSE Priority Support is available 24 hours a day, 7 days a week, 365 days a year -- so you can get help in the event of an unexpected failure. You can also prioritize support by severity level, so you know you'll receive help with severity one issues as quickly as possible.

SUSE Premium Support
SUSE Premium Support augments your Subscription support to help you get the most from your IT investment. These a-la-carte services reduce your IT staff's workload so it can focus on growing your business.