Services
Communication and Collaboration
Services
Technology that helps your business reach its full potential – here, there, and anywhere your people and data exist.
Get More Than Technology. Get Expert Guidance.
The surest way to make new technology more palatable for your team? Bring in reinforcements. Because an expert guide makes everything easier.
At Zones, our people have been helping large and small businesses implement new IT systems for decades. Plus, we're perfectly sized to offer unparalleled service – big enough to be global, but small enough to stay nimble and offer boutique-style service.
We know what you need from your IT:
End-to-end solutions that enhance productivity and collaboration
Security that keeps your essential data safe
Support that helps drive long-term adoption and success







"At Zones, our people have been helping large and small businesses implement new IT systems for decades."
Zones Communication and Collaboration Services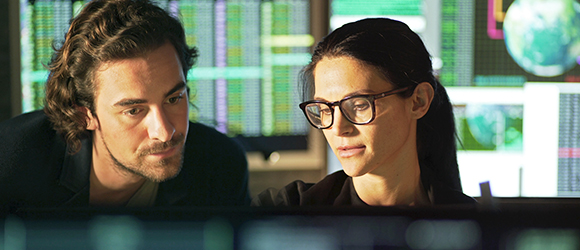 Monitoring and Remediation Services
From platform configuration to license management, Zones provides the support you need to ensure your systems run smoothly and efficiently. We can:
Implement and configure new Microsoft 365 features and updates
Manage and monitor your Microsoft 365 environment
Offer enterprise-wide L1/L2/L3 support
Create and update technical documents
Manage Microsoft 365 licensing, subscription, and usage analytics
Streamlined communication is more important than ever.
You need cutting-edge technology to keep your enterprise moving forward, especially with remote and hybrid work environments becoming more common. More importantly, you need systems that ensure your team stays connected, whether they work in a traditional office or a home setting.
Unfortunately, new software – and the learning curve that comes with it – can bring unwanted side effects, including:
Decreased productivity
User frustration
User hesitation
And challenges are almost guaranteed if you make common missteps on your digital transformation journey – like choosing the wrong systems and procedures, providing insufficient training for new technology, or failing to continuously monitor data.
Fortunately, you can overcome these hurdles – with Zones as your strategic partner.
Ready to get and stay connected with expert guidance from Zones?
Reach out to one of our specialists today.