MobileIron Cloud
Deliver cloud-based enterprise mobility management (EMM) at scalemanagement policies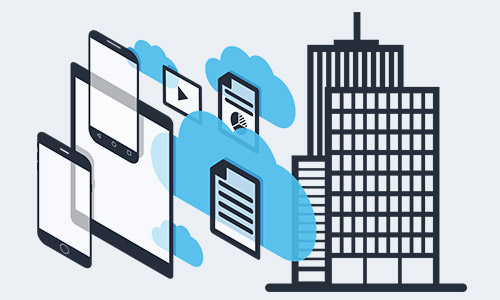 Empower employees to work faster and smarter with secure mobile productivity apps and content on any device. Reduce the risk of data loss with advanced mobile security protection extended across the entire mobile fleet. Using MobileIron Cloud-based EMM, which includes MDM, MAM, and MCM solutions, you can easily configure and secure all your mobile devices and apps in minutes.
»
Datasheet: MobileIron Cloud
Get security that frees up your organization to become truly mobile first. Contact your Zones account executive or call 800.408.9663 today.
Combine cloud EMM security with mobile flexibility
MobileIron Cloud MDM is a globally available solution that supports the most stringent compliance, security, and privacy requirements in the world. As part of our commitment to trust and security, MobileIron has successfully completed an SOC 2 Type 2 assessment. In addition, the MobileIron Cloud platform has received FedRAMP Authority to Operate (ATO). FedRAMP ATO recognizes that MobileIron Cloud has passed the federal risk management process defining standard security requirements for all cloud providers.
Get mobile users up and running in minutes
In just minutes, you can secure devices, apps, and content with the most robust, multi-OS EMM platform today. Deploy everything users need to be productive on any Android, iOS, or Windows device. Whether your company relies on public or custom-built in-house apps, you can push them to any device through MobileIron Cloud-based mobile device management.
Simplify the IT management experience
Enable IT admins to work more efficiently and productively while keeping all your mobile assets secure. MobileIron Cloud provides an easy-to-use dashboard that allows IT admins to easily create complex policies, delegate administrative tasks, and quickly take action based on the state of the device. You can also proactively notify users and provide a self-service portal to help employees manage common device tasks and reduce help desk tickets.