Cloud Management
Modernize your infrastructure and get to the cloud quicker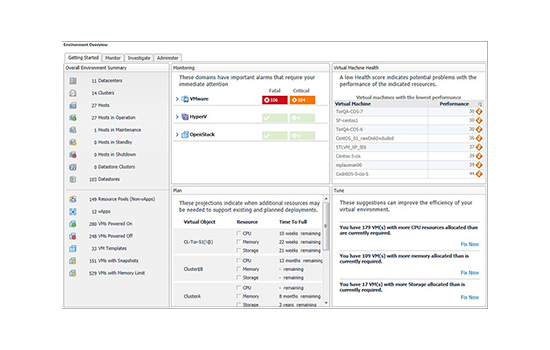 Quest's performance monitoring solutions help IT professionals like you modernize your infrastructure and get to the cloud quicker. And with native support for multi-cloud platforms, Quest's backup and recovery appliances help you maximize uptime and prevent data loss.
Contact your Zones account manager or call 800.408.9663 to learn more about Quest cloud management solutions.
Cloud Access Manager
Cloud Access Manager (CAM) is a web-access management solution that offers secure and unified access to all your internal and cloud-based web applications while simultaneously enhancing security and IT efficiency.
DL Series Backup and Recovery Appliances
Save up to 20 hours a week in administration and increase backup speed by 10 times with a single, scalable, and turnkey solution for rapid recovery of the data and applications in your SMB organization.
Foglight for Exchange
Quickly detect, diagnose, and resolve performance and availability problems impacting Microsoft Exchange servers in physical, virtual, and cloud environments. Foglight for Exchange and Office 365 offer unparalleled insight into virtual Exchange applications, relationships, and states through logical and architectural representations.
Foglight for Virtualization Enterprise Edition
With Foglight for Virtualization Enterprise Edition, gain the holistic insight you need into the health, risk, and efficiency of your virtual infrastructure. Reduce operational costs, speed deployments, reduce performance impacts due to change, and simplify the complexity of your data center with end-to-everything visualization.
Identity Manager
With Identity Manager and its modular and scalability capabilities, you can unify security policies, meet compliance needs, and achieve governance while improving business agility - today and long into the future.