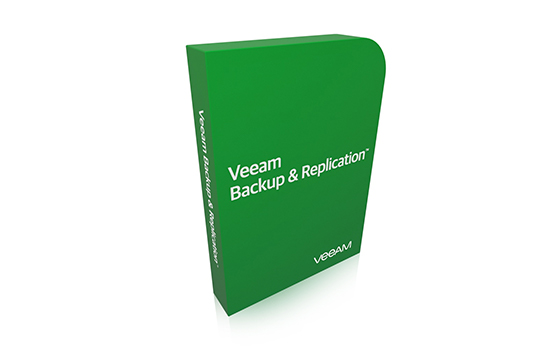 Veeam Backup & Replication is a powerful, easy-to-use and affordable backup and availability solution. It provides fast, flexible, and reliable recovery of virtualized applications and data, bringing VM (virtual machine) backup and replication together in a single software solution. Veeam Backup & Replication delivers award-winning support for VMware vSphere and Microsoft Hyper-V virtual environments.
Zones is your trusted provider of Veeam solutions. To place an order or get more information, contact your Zones account manager directly or call 800.408.9663 today.
Backup features
Veeam provides fast and reliable backup for vSphere and Hyper-V virtual environments -- all without the use of agents.
Image-level VM backups
Create application-consistent backups with advanced application-aware processing
Backup from Storage Snapshots for HPE, NetApp, EMC and Nimble
Generate ultra-fast backups with low RPOs
Scale-out Backup Repository
Create a single virtual pool of backup storage to which backups can be assigned, offering the freedom to easily extend backup storage capacity
Veeam Cloud Connect
Get backups off site without the cost and complexity of building and maintaining an off-site infrastructure; secure you cloud backup to a service provider
SureBackup
Automatically test and verify every backup and every virtual machine (VM) for recoverability
Recovery
Veeam delivers lightning-fast, reliable restore for individual files, entire VMs and application items -- ensuring you have confidence in virtually every recovery scenario.
Instant VM Recovery
Recover a failed VM in less than two minutes
Instant File-Level Recovery
Recover guest OS files and folders on the fly
ENHANCED Veeam Explorer for Microsoft Active Directory
Instantly recover individual AD objects and entire containers, easily recover user accounts and passwords, enable restores of Group Policy Objects (GPOs), Active Directory- integrated DNS records and more
ENHANCED Veeam Explorer for Microsoft Exchange
Instant visibility and granular recovery of individual Exchange items, including hard-deleted items, detailed export reports for eDiscovery and more
ENHANCED Veeam Explorer for Microsoft SharePoint
Instant visibility into SharePoint backups; easily find and recover specific SharePoint items as well as individual sites
Replication
Veeam provides advanced, image-based VM replication and streamlined disaster recovery -- ensuring the availability of your mission-critical applications.
Image-based VM replication
Replicate VMs onsite for high-availability or offsite for disaster recovery
Veeam Cloud Connect Replication
Get replicas off site without the cost and complexity of building and maintaining a disaster recovery site
SureReplica
Automatically test and verify every VM replica for recoverability