Discover the 'Art of Possible'
Experience ideas come to life at the Zones Innovation Center
At the Zones Innovation Center, we're committed to delivering outstanding experiences through innovation in digital transformation. We design, build, test, and extend the experience of digital transformation solutions to address your most pressing business needs around customer and employee engagement, operational efficiencies, and evolving business models.
A Multi-disciplinary, Collaborative Technology Environment
Our multi-disciplinary and collaborative technology environment helps transform business use cases into working prototypes. Leveraging our technology experts, OEM alliances, and scalable technology platforms, we assist businesses in simplifying and accelerating their digital journeys. Using a customer-centric, agile approach, we are committed to deliver outstanding experiences through Innovation in digital transformation
3 Stages of IT Innovation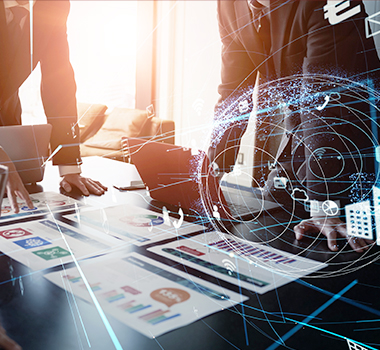 Explore
Collaborate for idea selection and validation through research, concept detailing, user-journey mapping, and business-case creation.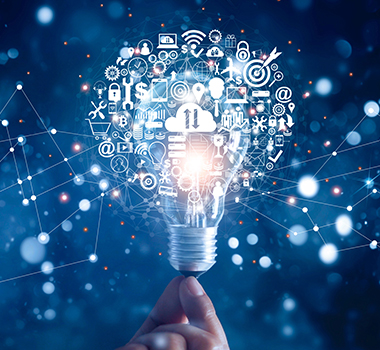 Experience
Transform business ideas, and use cases from a concept into a working prototype and solutions for your business problems.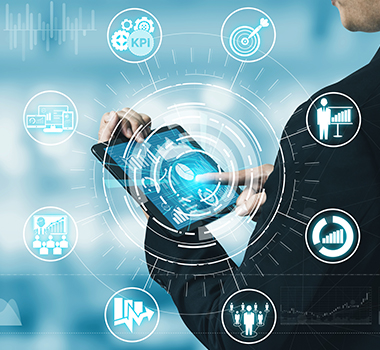 Empower
Evaluate transformative initiatives and present to leadership for buy-in as valuable business concepts for testing with beta customers.
It's Time to Reimagine Daily Life for Your Enterprise
"From the Zones Innovation Center, we're able to showcase our solutions in action and give you a chance to see what we can do. We'll help you envision the possibilities new and emerging technologies offer your organization and the positive impact they can have on your daily operations."
The capabilities of the Innovation Center support a proven process that ensures you get the right technology for your needs. It's a process that takes the guesswork out of creating cost-effective, best-in-class solutions that improve efficiency, optimize workflows, and enhance your return on investment.

Optimize Cloud spend by up to
30%

.

Improve service efficiency by up to
30%

with automation.

Achieve full control and
100%

visibility over your multi-Cloud environment.
---
Zones helps customers across industries realize the
benefits of digital transformation
See the possibilities for your organization.
How We Do It
Inside the Zones Innovation Center
Customer Experience Center
Point solutions aligned to technology
Point solutions aligned to your organization
Working prototypes for solutions
Virtual tour of Centers of Excellence
Prototype
Interactive Plug & Play
Digital Touchpoints
Experience per Use-Case
Partner Experience center
Domain-specific partner offerings
Technology innovation by partner
Out-of-box use cases developed on cutting-edge technologies
Zones Innovation Center Use Cases
Below are a few examples of the use cases we developed in collaboration with our customers.

Cloud Governance
Unified console to manage multi-cloud spend
E-invoicing and its automation
Usage transparency
Smart usage recommendations

NextGen Workplace Services
Self-service for users for device provisioning
Automated device provisioning
Improved root cause analysis with monitoring and reporting
NextGen Networking Operations
Auto incident after reaching parameter value to critical threshold value or unresponsive heartbeat
Event correlation: Single incident for multiple alerts from respective multiple dependent devices
Analytical view of network infrastructure with geo map, flow, and utilization
Discover the art of possible for your organization.