Service
Virtual Desktop
Infrastructure Solutions
How remote and hybrid workplaces manage and secure employee access to mission-critical applications, files, and data.
VDI is the New Remote Access MVP
Virtual desktop infrastructure (VDI) is becoming increasingly popular among organizations with remote workforces. Virtualized desktop environments offer many benefits, including:
Centralized control and scalability
Access from anywhere there's an internet connection
Greater security
Reduced operational costs
Whether your enterprise employs 100 people or thousands, if yours is a remote workforce, or if you've adopted a hybrid work model, you face several challenges.
Top of mind is enterprise-class data security. How can you protect your organization from cyberthreats while providing employees access to the mission-critical applications, files, and data they need to collaborate and be productive?
Implementing a cost-effective VDI is the answer. Zones can help you select and implement the right VDI solution for your organization and even provide managed support if you need it.







"We were growing rapidly and needed to overhaul our network with as little downtime as possible. We were surprised when Zones told us they could design a modern virtualized environment that could scale at the rate we needed, but they implemented a solution that proved all their claims and more."
Our experts cover every VDI angle
We'll help you select and configure the VDI solution that best fits your organization.



Guided by an expert assessment
At Zones, we bring a human approach to technology, elevating your IT so it works the way you need it to, every single time. Our experts listen to understand your business goals and constraints before designing and implementing IT solutions that make sense.
We'll start by assessing your existing environment, including:
User personas
Device requirements and application usage
Critical areas of support
Service availability and SLA requirements
Security and compliance guidelines
Cost-benefit analysis
Based on our findings, we'll recommend a VDI solution that best fits your needs – whether on-premises, in the cloud, or a hybrid approach.
We can configure your virtual desktops to be:
Persistent: A one-to-one approach for individuals who need a customized desktop they can return to.
Non-persistent: A one-to-many approach in which the desktop begins with the same setup regardless of how many people use it.







Why choose Zones?
Our customer-centered approach means you get solutions and services built with your business goals, budgets, and desired outcomes in mind. We take pride in listening to you and answering challenges with Yes instead of No.
IT is our passion. With that comes focused expertise on VDI and virtual desktop solutions, as well as a commitment to providing you with outstanding customer service.
From VDI consulting through to implementation, Zones is with you every step of the way. We can even provide cost-effective 24/7 managed services, freeing your IT staff to focus on more important projects.
Need 100+ virtual desktops? We're skilled in HCI implementations, too.
Today's high-performance hardware has led to the development of hyperconverged infrastructure (HCI). If you need over 100 virtual desktops, then HCI is the way to go. It has made more costly and difficult-to-deploy solutions of the past obsolete.
HCI is a software-defined approach. It combines all the elements of a traditional data center – storage, compute, networking, and management – into a single, cost-effective system that:
Simplifies operations
Reduces your total cost of ownership
Is scalable to your needs
Zones can plan the deployment and migration of your workloads from traditional virtualized infrastructure using HCI solutions, including VMware® vSAN, Nutanix™, Dell EMC VxRAIL, and Cisco® HyperFlex.
Take a closer look at the benefits of implementing a VDI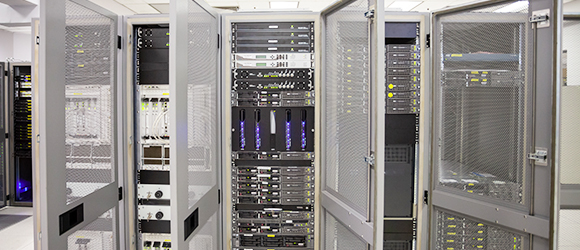 Centralized control and scalability
A VDI gives you greater control over your software and data by housing them on one or more centralized computer servers. Each server is segmented into separate virtual machines that host virtual desktops. Your employees can then access these virtual desktops remotely using their devices.
The key for your IT staff: All data processing happens on the server, not on the end users' devices.
This centralized approach is easy to scale. Instead of managing and configuring individual computers and software installations, there's just one instance of each application to manage and maintain. And you can add or remove virtual desktops as your needs change.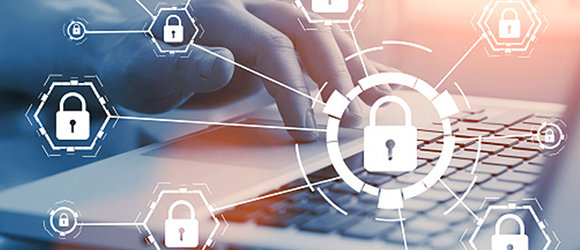 Access from anywhere there's an internet connection
Whether employees are at the office or working remotely from around the globe, virtual devices like the Microsoft Azure Virtual Desktop give them access to the applications and files they need. They just need a compatible device and an internet connection.
These virtual machines give your remote employees secure access to the applications and files they need. All it takes is a compatible device and an internet connection.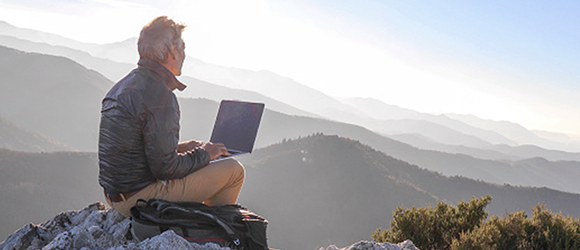 Greater security
Because employees today do their work virtually using the internet, their actual data lives on a server, not on individual devices. This simplifies data security measures and makes life less stressful for your IT staff if an employee's device is lost, stolen, or hit by a cyberattack.
VDI, however, does not minimize the need for data security. Proper end user authentication, endpoint security, and data encryption are still essential. Zones can help you identify your IT security needs and implement a complete solution.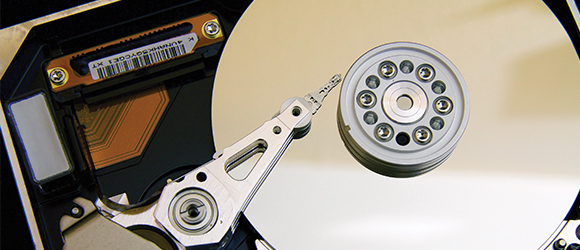 Reduced operational costs
VDI's centralized approach may reduce the IT staff your organization needs – or allow you to put your people's skills to use in revenue-generating initiatives.
You can also save on hardware costs. Because the real data processing power comes from your server, your employees may be able to use older or less sophisticated devices, such as a thin client or tablet.
RECOMMENDED VIEWING
How Hyperconverged Infrastructure (HCI) Can Revolutionize Your Business
HCI is one of the fastest-growing data center technologies in the world today. See how software-designed storage and virtualized networking can help simplify your company's infrastructure, increase agility and scalability, improve application performance, and reduce IT spending.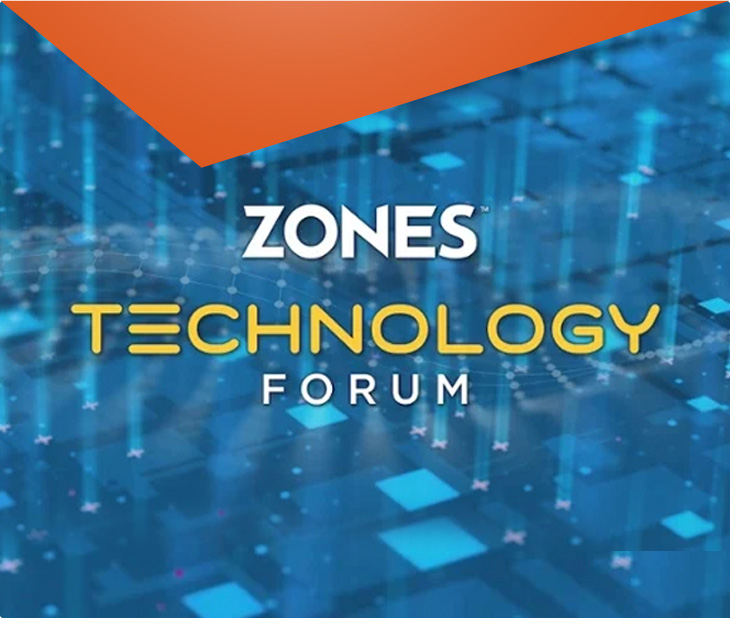 Help your IT staff and remote employees be their productive best.
Take the first step to getting all the advantages of an enterprise VDI.