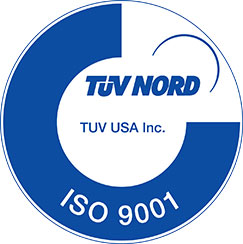 In recognition of our rigorous standards, quality control, and management processes, our logistics and integration centers now hold ISO certifications, nationwide.
Customer Satisfaction. Delivered.
Our teams of integration specialists are certified to build customized IT solutions that are unique to any business need. We give our customers full access to a wide range of services – from configuration to kitting, imaging to etching, and everything in between. And our logistic professionals pack, rack, and track your precious cargo from the point of origin all the way to its final destination.
Reduce or eliminate onsite configuration times
Lower deployment and rollout costs
Simplify multi-vendor deployments
Meet project deadlines with predictable SLAs
Let your in-house IT team concentrate on critical projects
Reduce onsite downtime with pre-deployment testing
Contact your Zones account manager or call 800.408.9663
Zones Lifecycle Services
Zones can configure everything from desktops and notebooks to tablets and smartphones. The experience and expertise of our certified technicians along with our quality control checks, ensure the accuracy and completeness of the work we perform. And our logistics and integration centers have been strategically placed in locations that allow us to expedite deliveries.
Installation of components
Custom hardware configuration
Software installation and configuration
Custom imaging
Device service activation
Asset tagging
Serial number capture and reporting