Collaborate from anywhere – without wires or delays.
Intel Unite® Solution lets you easily create and manage a secure content-sharing and collaboration platform for your organization. Wirelessly connect displays, employees, and mixed technology environments so your teammates can work together seamlessly wherever they are.
The Intel Unite Solution is a fast, simple, cost-efficient way to deliver a more secure, manageable, high-quality collaboration experience. The solution works with your existing technologies to provide controlled content sharing. It is easy to use, works with a range of devices and operating systems, supports many business plugins, and requires no training for end users.


The Intel Unite Solution.
Lower TCO:
Affordable solution with no additional licensing or maintenance fees
Improved security:
Helps safeguard data, content, and file sharing; controls user access; protects data through hardware-level security and encryption
Ease of use:
Users can quickly start meetings and wirelessly share content without dongles, adapters, or cables
Improved collaboration:
Share multiple screens at a time and annotate to bring attention to important information
Improving collaboration and productivity across industries.
More securely share charts and medical reports with patients and consult with team members no matter where they are. The Intel Unite Solution provides an easy-to-implement collaboration platform that supports better patient care and caregiver experiences.
Promote immersive learning, engage students 1:1, and reach them more meaningfully with the Intel Unite Solution for learning spaces. With no ongoing subscription fees, it's a cost-effective way to make the most of your existing technology.
The Total Economic Impact of the Intel Unite Solution.
A three-year study by Forrester Consulting on the costs and benefits of the Intel Unite Solution found that companies interviewed paid $130,273 for cost and upkeep of their Intel Unite Solution devices, but that the devices saved them $742,946. All of this added up to a net present value of $612,673 and an ROI of 470%.
Featured Products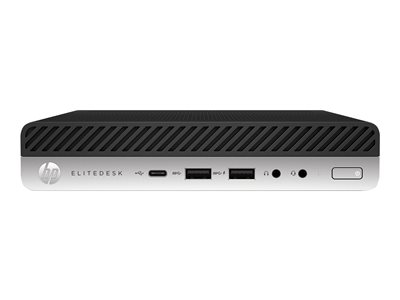 HP EliteDesk 800 G4
From 2D/3D CAD design to VR content creation, the HP EliteDesk 800 Workstation Edition is the perfect gateway to elite-level power.
Item# 006177218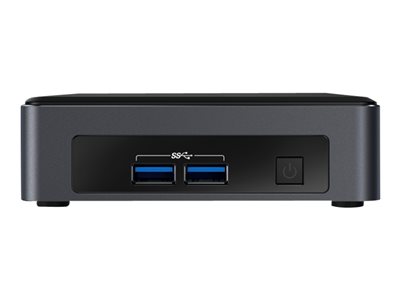 Intel NUC NUC7i5DNKPC Mini PC
The Intel NUC is a mini PC with the power of a desktop, packing features for entertainment, gaming, and productivity in a 4x4 form factor.
Item# 006055355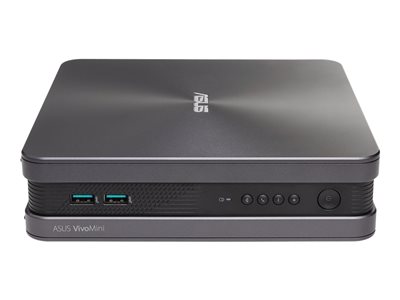 ASUS VivoMini VC68V Mini PC
Powered by a desktop-grade processor, VivoMini VC68V delivers the performance required to run bandwidth-intensive applications such as video editors or 3D modeling software.
Item# 005227096