Advanced & Mobile
Point-of-Sale Systems for Retail
Actively increase your POS opportunities
Zones can create a modern, integrated retail POS solution that personalizes customer interactions, speeds checkout, boosts productivity, and captures analytics for better decision-making.
Is your digital retail transformation on point for POS? Retailers and customers alike are discovering the advantages of replacing the traditional cash register checkout experience with modern POS solutions.
From all-in-one POS terminals and smart mobile point-of-sale (mPOS) devices to powerful software and network connectivity, Zones retail experts have you covered. We'll help you assess your business needs and customer expectations. Next, we'll design, test, and implement a POS solution that helps to future-proof your operations. And we'll be there for ongoing support when you need it.
---
Upgrade the Traditional Checkout Experience
The digital retail transformation doesn't mean doing away with what already works for your customers. Your business model and customer preferences will dictate which POS systems you choose.
Upgrading the traditional checkout experience is about using modern POS hardware and software to:
Simplify and speed up the checkout experience for customers and retail associates
Support your online-to-offline (O2O) commerce strategy
Capture valuable data to support your data analytics strategy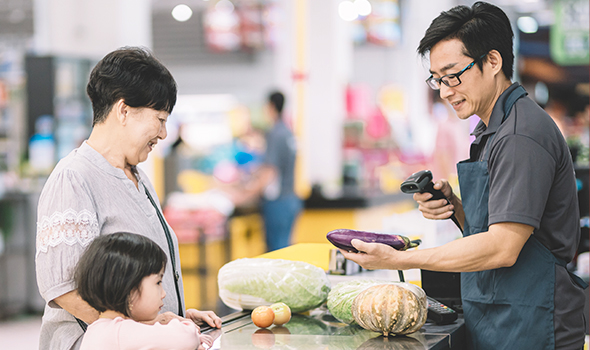 POS checkout experience
Advanced, fixed POS terminals capture all the data points of customers and retail associates in tandem with inventory sell-through data via checkout transactions.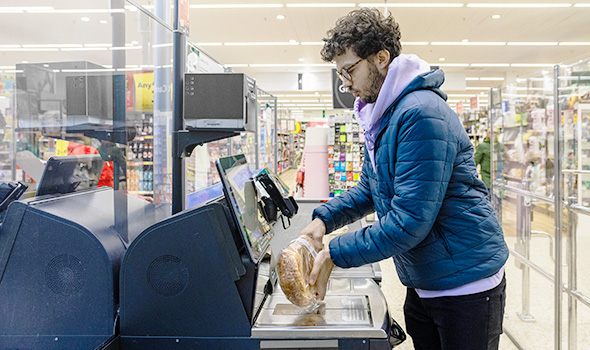 Self-checkout experience
Self-service checkout offers many benefits. Customers like it because it's fast, and convenient for do-it-yourselfers. Retailers like the shorter wait times because they can serve customers more efficiently while increasing average hourly sales. Self-service checkouts are also more space efficient than standard tills and require fewer staff members to help customers.
Go Mobile for a More Active Salesfloor and Delighted Customer Base
The Internet of Things (IoT) and a mobile salesforce can do wonders for the customer experience – and revenues.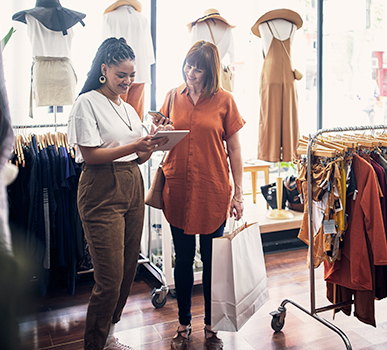 Actively engage and help customers where they are. View product information. Check inventory levels. Recommend related products to increase basket size. Then complete the sales transaction on the spot.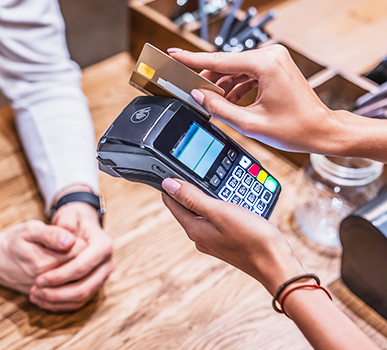 Line busting is a beautiful thing. Especially when you do away with the line. With mPOS solutions, retail associates can complete the checkout process safely and securely from anywhere in the store. Speed, convenience, and choice unlock key flexibility for that transaction.
Data happens. Now you can capture it. Wireless devices combine with sophisticated analytics software to capture customer and employee information that helps retailers make informed decisions about demand planning, inventory management, and optimizing performance to enhance the customer experience.
Do What You Do Best While We Take Care of the IT Complexities
Zones' end-to-end services and unmatched global supply chain will expedite your digital transformation.
Our customer-first approach begins with listening. We listen to understand your unique business and customer needs, challenges, and aspirations.

Expert guidance
Based on your requirements and budget, we'll show you how modern POS systems can enhance your customers' experiences and your business's bottom line. Then we'll help you select the POS software platform and hardware solutions that best fit your operations and product mix.

Project management and logistics
While you focus on what you do best, we'll acquire, provision, configure, and deploy your POS solutions wherever you need them. In the U.S. and worldwide, our unmatched global supply chain and complete lifecycle management services have you covered in more than 100 countries.
And you'll have complete visibility every step of the way.

Training
Zones provides an all-inclusive go-live training before opening day and post-open support. In collaboration with your teams, this playbook will allow you to ensure all operations, technical knowledge, and repair best practices are captured.

24/7/365 technical support available
If there's a problem with a POS system or device, you can contact the Zones service desk via chat, email, and phone anytime. We can often diagnose problems remotely. If a replacement part or device is needed, Zones will seamlessly order it for you and schedule a technician for installation and validation.
---
Modernize Your Checkout Experience with the Leading Retail POS Brands
Zones has the strategic partnerships and global supply chain to supply all the POS hardware and software your business needs. And we'll ensure they work together seamlessly to modernize the checkout experience for customers and employees alike.
Tailor your POS experiences to your customers' needs and watch your sales grow.
Zones offers everything you need to make your customer experience your retail advantage.