Unified data protection for cloud, virtual, physical, and modern workloads.
With data growing rapidly and becoming more fragmented across clouds, virtual environments, and application platforms, unified data protection is the only way your IT organization can deliver required service levels while limiting cost and risk – on-premises or in the cloud.
Veritas lets you build on existing investment in NetBackup, providing not only scalable protection for hybrid environments, but also solving challenges around copy data sprawl, information insight, and availability of business data.
Eliminate the complexity of point solutions and infrastructure management.
Scale gracefully to mitigate spiraling storage costs and expand into the cloud.
Protect the most challenging big data and hyperconverged environments.
Simplify administrative tasks for any user, down to a few clicks.
Deliver as-a-service to streamline operations and improve service levels.
Modernizing data protection for the multi-cloud digital enterprise.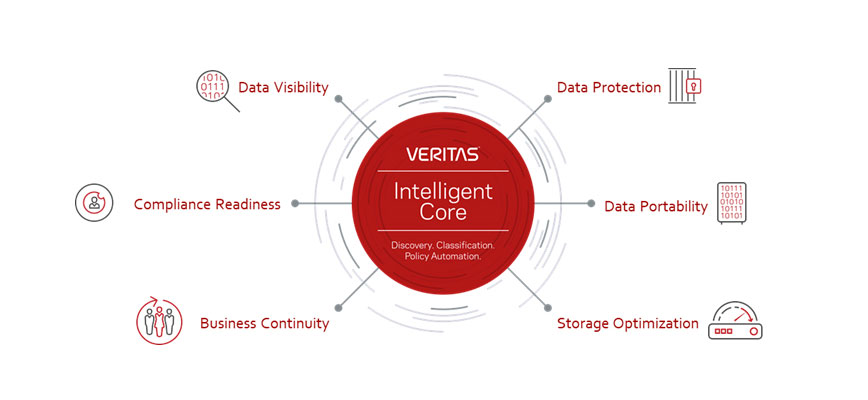 What's new in NetBackup 8.1.2?
Secure, role-based administration with access control and audit tracking.
Agentless point-and-click restores of files on virtual machines.
Orchestrate snapshots of cloud workloads in AWS, Microsoft and Google.
Automate provisioning and ticket creation with extensive REST API libraries.
Faster upgrades with automatic client updates and more Appliance options.
Real-time usage and consumption reporting through Smart Meter
Zones is your trusted provider for Veritas. For more information or to upgrade now, contact your Zones account manager or call 800.408.9663.
Why upgrade to NetBackup 8.1.2?
Easier management.
Accomplish more in less time with the new web UI.
Greater protection.
Protect more workloads than ever, now including HBase, MongoDB, Azure Stack, and cloud snapshots.
Faster recovery.
Deliver VMware data quickly and safely, without agents, using NetBackup Instant Access.
Intelligent automation.
Integrate with 3rd party tools such as ServiceNow® with extensive NetBackup REST API libraries.
Streamlined upgrades.
Accelerate the upgrade process with automatic client updates and broader Appliance deployment options.
Smarter planning.
Easily track usage and consumption in real-time without scripts using Veritas Smart Meter.