Hybrid Cloud Solution
Go with the leader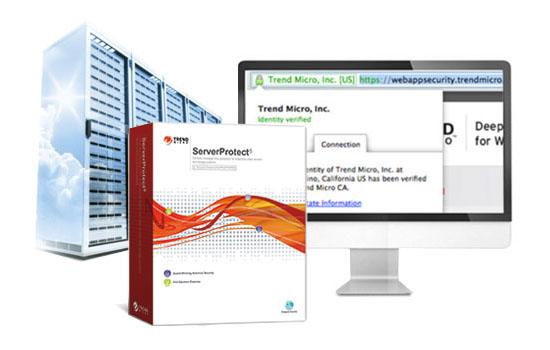 The Trend Micro Hybrid Cloud Security solution protects applications and data and prevents business disruptions, while helping meet regulatory compliance. Whether you are focused on securing physical virtual, cloud, or hybrid environments, Trend Micro provides the advanced server security you need with the Trend Micro Deep Security platform.
Zones is your trusted provider of Trend Micro. For more information or to place an order, contact your Zones account manager or call 800.408.9663.
Trend Micro Deep Security
Deep Security protects enterprise applications and data from breaches and business disruptions without requiring emergency patching. This comprehensive, centrally managed platform helps organizations simplify security operations while enabling regulatory compliance and accelerating the ROI of virtualization and cloud projects. Tight integration with CSPs dramatically reduces operational impacts by automating policy-based security for instances as they are launched or terminated.
Trend Micro SSL
Trend Micro SSL provides unlimited SSL certificates, including Extended Validation (EV) certificates, and a management console so you can protect every web page cost-effectively. Trend Micro is a globally trusted Certificate Authority (CA) so you can be sure your websites – and your customers are protected.
Trend Micro ServerPoint for Storage
ServerPoint for Storage protects against viruses, rootkits, and data-stealing malware while simplifying and automating security operations on servers and storage systems. This reliable solution from the market leader in server security offers real-time protection, high performance, and low processing overhead.