Microsoft Enterprise Cloud Suite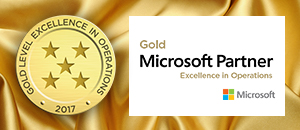 Empower people while managing mobility
In the modern workplace, employees are always connected and always moving. They have more devices with more data, and they expect tools to support ubiquitous collaboration.
To support this workplace, IT needs a solution to help protect data, manage the growing number of mobile devices, unify environments that span operating systems, and enable seamless collaboration for workers across all of their devices.
Learn more about Microsoft Enterprise Cloud Suite and Zones professional services by contacting your Zones account executive or calling 800.408.9663.
Introducing Microsoft Enterprise Cloud Suite (ECS)
Licensing Windows per user, not device
The most significant change introduced with ECS is Windows Client OS licensing. Traditionally, Windows has always been a device-based license model, with additional benefits and access rights granted under Software Assurance (SA). Now, Microsoft offers a user-based licensing model for Windows.
Windows Software Assurance per User allows you to move to a pure per-user licensing model for your entire platform EA and cloud services. Only the user's primary work PC needs to be running a qualified operating system. This provides simple license management by allowing you to count just users with primary PCs, instead of every single device.
Transitioning to Enterprise Cloud Suite
Zones is an authorized Microsoft Licensing Solutions Partner (LSP) and a Microsoft Cloud Solution Provider (CSP), so we provide end-to-end services including:
Assessment of current software licensing position
Assessment of existing IT infrastructure
Recommendations for licensing models
Enterprise Cloud Suite (ECS) deployment services
Microsoft Enterprise Agreement support services