Create, share and manage information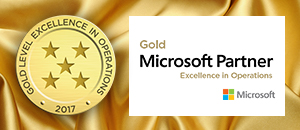 Achieve your goals with help from Microsoft software applications
Whether you're a start-up needing to work from the road, or a growing business seeking the advantages of what the cloud can do, Microsoft business tools and productivity software can find you the perfect IT solutions.
To learn more about Microsoft software solutions and licensing options, consult with a Microsoft solutions specialist at Zones. To get started, contact your Zones account executive or call 800.408.9663
Stay organized and keep your projects on track with the only project management system designed to work seamlessly with other Microsoft applications and cloud services
Make it easier than ever for individuals and teams to create and share professional, versatile diagrams that simplify complex information by providing them with Microsoft Visio.
Store information for reference, reporting, and analysis with Microsoft Access. Plus, deploy this easy-to-use tool for quickly creating browser-based database applications that help you run your business.
Powerful tools and services to help you create a new breed of applications that provide users with the best experiences across multiple screens and devices.
Provide employees with access to corporate applications, data, and resources from virtually anywhere on almost any device, while helping to keep corporate information secure.
Keep your employees productive on their favorite applications and devices and your company data protected with Azure Active Directory Premium, Microsoft Intune, Azure Rights Management, and Microsoft Advanced Threat Analytics.
The combination of three offerings – Office 365, Enterprise Mobility Suite (EMS), and Windows Software Assurance per User – empowers users with best-in-class productivity tools across devices while supporting IT security and control.