Microsoft Azure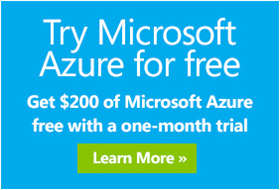 The cloud for modern business that can help you move faster, save money, and integrate on premises apps and data.
Microsoft Azure is an open, flexible cloud platform that enables you to quickly build, deploy and manage applications across a global network of Microsoft-managed data centers. You can build applications using any language, tool or framework. And you can integrate your public cloud applications with your existing IT environment.
Zones is your trusted provider of Microsoft software and cloud solutions. To place an order, contact your Zones Account Executive directly or call 800.408.9663.
In short, it's Microsoft's cloud platform: a growing collection of integrated services – compute, storage, data, networking, and app – that help you move faster, do more, and save money. But that's just scratching the surface.
Popular Solutions
Virtual Machines
Launch Windows Server and Linux in minutes
Scale from 1 to 1000s of VM Instances
Built-in Virtual Networking, Load Balancing
Leverage Hybrid Consistency with On-Premises
Microsoft SQL Server and SharePoint Server
Oracle, MySQL, Redis, MongoDB
Save money with per-minute billing
SQL Database
Managed relational SQL Database-as-a-Service
A relational database-as-a-service that makes tier-1 capabilities easily accessible
Scalable to thousands of databases
Predictable performance you can dial up or down
Availability-backed by replicas and uptime SLA
Data protection via auditing, restore and geo-replication
Programmatic DBA-like functionality for efficient DevOps
Self-managed for near-zero maintenance
Websites + Web Hosting
Deploy and scale modern websites and web apps in seconds
NET, Java, PHP, Node.js, Python
Built-in AutoScale and Load Balancing
High Availability with Auto-Patching
Continuous Deployment with Git, TFS, GitHub
SQL Databases, MySQL, DocumentDB, Search, MongoDB
WordPress, Umbraco, Joomla, Drupal
Mobile Services
Build engaging iOS, Android, and Windows apps
Broadcast Push w/ customer segmentation
Social Integration w/ Facebook, Twitter, Google
Make your app work offline and sync
Enterprise Single Sign-On w/ Active Directory
Connect to on-premises data
Gain insights with mobile analytics
Integrate with SQL, Oracle, SAP, MongoDB
Auto-Scale to millions of device