Modernize your data center for dynamic workloads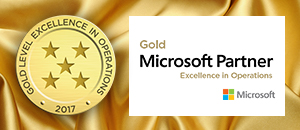 Gain greater flexibility and agility to help differentiate your business
Microsoft provides enterprise-class data center and hybrid cloud solutions that are simple to deploy, cost-effective, and user-centric. Get new features and enhancements in virtualization, storage, networking, virtual desktop infrastructure, cloud computing, and more with the latest Microsoft's server and IT software solutions.
To learn more about Microsoft software solutions and licensing options, consult with a Microsoft solutions specialist at Zones. To get started, contact your Zones account executive or call 800.408.9663
An open, flexible cloud platform that enables you to quickly build, deploy and manage applications across a global network of Microsoft-managed data centers. You can build applications using any language, tool or framework. And you can integrate your public cloud applications with your existing IT environment.
Helps you manage your IT environments across traditional datacenters, private and public clouds, client computers, and devices. Using these integrated and automated management capabilities, you can become a trusted service provider for your business. System Center captures and aggregates knowledge about systems, policies, processes, and best practices so that you can optimize your infrastructure to reduce costs, improve application availability, and enhance service delivery.
Allows you to easily and cost-effectively optimize your business for the cloud. Windows Server 2012 R2 offers new features and enhancements across virtualization, storage, networking, virtual desktop infrastructure, access and information protection, and more.
Enables you to build mission-critical applications and Big Data solutions using high-performance, in-memory technology across online transaction processing (OLTP), data warehousing, business intelligence and analytics workloads – without having to buy expensive add-ons or high-end appliances. SQL Server 2014 uses a common set of tools to deploy and manage databases both on-premise and in the cloud, making it easier for you to take advantage of the cloud with existing skills.