Power 760
Secure, reliable performance with on-demand expansion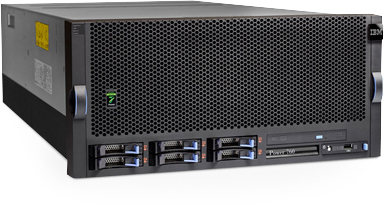 This is the kind of system that seems to do everything, that is always up, that runs your applications, that fits into your budget and expands to meet your growth. Ideal for virtualized consolidation of multiple applications, it is the type of system of system that answers questions and solves problems, like those that keep you up at night. It is the type of system that flows resources as needed and enables you to grow your business, without disrupting it. Whatever your need, the new IBM® Power® 760 packs plenty of horsepower in a compact package and is a sure way to get a good night's sleep.
The IBM Power 760 is completely new and designed to leverage the leadership performance of the POWER7+ processor. The resulting combination of secure, reliable computing and energy efficient virtualization make it an ideal system for virtualized application consolidation.
Learn more about the sophisticated capabilities of IBM Power Systems by contacting your Zones account executive or calling 800.408.9663.
Highlights
Ideal for both application and database workloads
Instant, on-demand growth capabilities
Designed for secure application availability
Compact, economically efficient design
Virtualized from within for better integration
Get the technology you need now without having to pay for it all up front.
Lease it from Zones!
Learn more