TS1150 Tape Drive
Reduces the costs of long-term data protection in big data, cloud, and mobile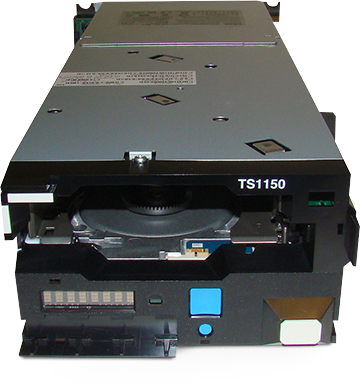 The IBM TS1150 tape drive gives organizations an easy way to deliver fast access to data, improve security and provide long-term retention – and for less expense than disk solutions. TS1150 offers high-performance, flexible data storage with support for data encryption. This fifth-generation drive can help protect investments in tape automation by offering compatibility with existing automation. Plus, an upgrade model is available for existing IBM TS1140 tape drives. What's more, TS1150 supports the LTFS format in IBM Spectrum Archive for direct, intuitive and graphical access to data.
Learn more about the sophisticated capabilities of IBM storage solutions that increase efficiency and performance. Contact your Zones account executive or call 800.408.9663.
Highlights
Deliver high-performance, high-capacity storage with a proven, cost-effective tape drive
Leverage IBM Spectrum Archive featuring Linear Tape File System (LTFS) technology to support for fast access to data
Protect, retain and secure critical data with encryption
Extend storage investments with support for existing IBM tape automation
Take advantage of write-once-read-many (WORM) cartridges for long-term data retention
Help lower cost of ownership by choosing a single tape storage solution to provide both high capacity and fast data access
Scale from midrange to enterprise environments with open-systems server support
Integrate with IBM Tivoli Storage Manager and other compatible software offerings for storage and tape management
Get the technology you need now without having to pay for it all up front.
Lease it from Zones!
Learn more